Become a Certified Leader of European Neurology
The EAN has developed an extensive leadership programme that will support European neurologists and healthcare professionals interested in advocating for their topic and leading the neurological workforce to the next level. The programme will be highly practice-oriented. Participants will apply what they learn from day one and finish the programme being and feeling like Certified Leaders of European Neurology.
They will learn from international and professional coaches and speakers, including EAN Committee and Board members. This will provide a great opportunity for all participants to extend their network and get to know other leaders and aspiring leaders in European neurology.
This extensive two-year programme will help its participants to develop major leadership skills in topic areas such as:
Leadership role – me as a leader
Leading myself, leading individuals, leading teams
Conflict management
Communication skills
Leading in times of constant change
Team management
Team motivation
Giving feedback
Presentation training
How to advocate for neurology
How to speak with a politician
How to network with stakeholders
Sustainability, equality and inclusion management
Project management
Quality and risk assessment
Press and media
And more…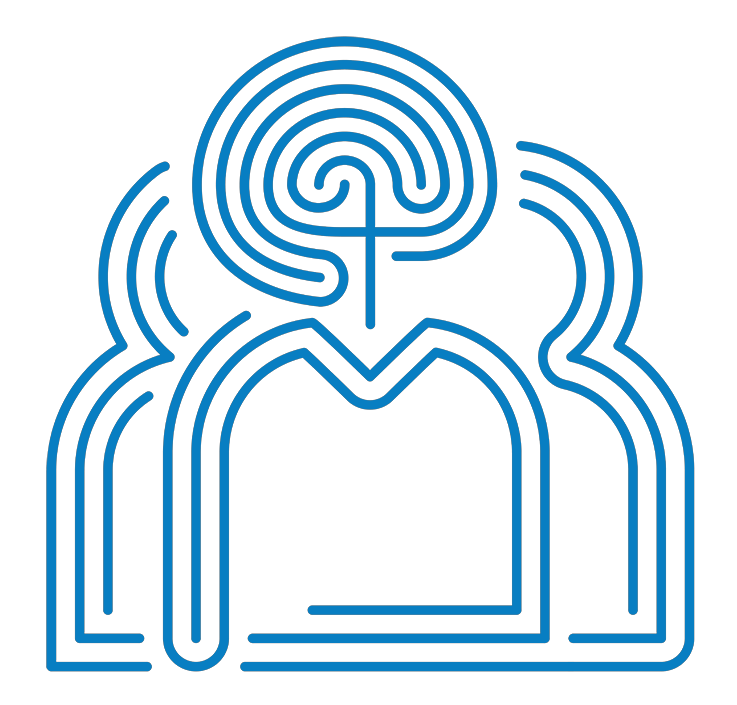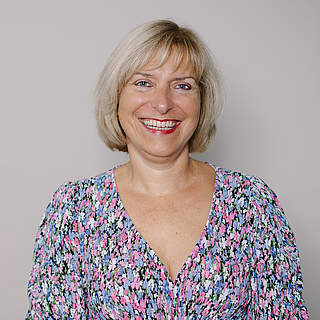 "The EAN Leadership Programme was developed to teach and enhance the skills and competencies that you have not learned at school. I truly believe it will be a highly acknowledged and appreciated course, helping participants to become leaders in neurology, as well as the EAN in its mission to promote professionalism of leaders who will continue to advocate for the future of neurology."
Irena Rektorova
,
EAN Chair Education Committee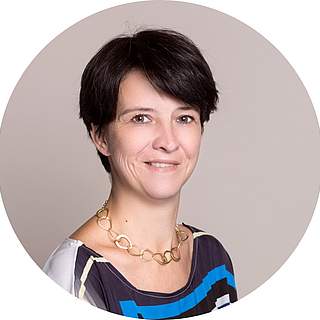 "Good training in leading oneself and others is a big advantage for anyone – the leader and the person who is led. I am confident that this programme will have a positive impact on the development of the neurological workforce in a fast-changing world."
Anja Sander
,
EAN Executive Director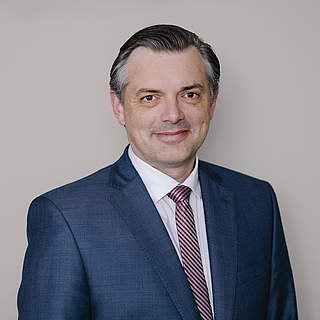 "The EAN Leadership Programme is a value-based, integrated approach to leadership."
Ulf Kallweit
,
EAN Chair Programme Committee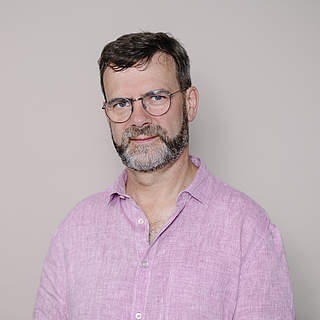 "It is vital that we have excellent leadership in neurology if we are to meet the substantial and growing needs of those with neurological conditions. There are many attributes to great leadership, and this course provides an excellent opportunity to explore them, understand how to get the best out of yourself and others, and to develop your leadership style."
Tony Marson
,
EAN Secretary General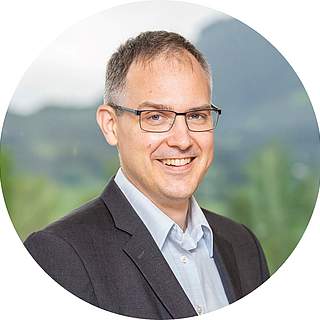 "The EAN takes the lead in promoting pan-European neurology leadership. Leadership skills enable neurologists to guide teams and advocate for their patients' interests. Achieving goals together needs leadership, and leadership is a skill that may be taught and learned."
Walter Struhal
,
EAN Co-Chair Ethics and Quality Task Force
This two-year programme will kick off one day prior to EAN 2023 in Budapest, for a maximum of 20 participants. It will give participants enough time for learning, self-development, and reflection, as well as implementing what they have learned in practice.
The programme is aimed mainly at mid-career neurologists, but is also suitable for junior neurologists who already have some experience in leadership and for senior neurologists who wish to continue to learn and expand their skillset.
The programme will include:
Three in-person workshops, one day prior to the EAN congresses 2023-2025 (full days, 21 hours in total)

Friday 30.06.2023 in Budapest, Hungary
Friday 28.06.2024 in Helsinki, Finland
Friday 20.06.2025 in Sevilla, Spain
Ten bi-monthly online interactive workshops (Saturdays, full days, 70 hours in total)
Ten bi-monthly peer-group meetings (self-organised, 50 hours in total)
Personal learning portfolio to be worked out over the course of the programme (20 hours in total)
Upon completion of the programme, participants will obtain the EAN certificate Certified Leader of European Neurology (CLEN).
The full fee for this two-year-programme for non-members is €2,500.

EAN RRFS, Full and Corresponding Individual members can apply for a grant, which will reduce the costs to a total of €500 for participants from high-income countries and to €150 for participants from low/low-middle income countries (as defined by The World Bank) for the whole programme.

The paid fees include:
Three in-person workshops
Ten online modules
Learning material provided by the trainers
Please bear in mind that the travel costs for the three in-person workshops must be paid by the participant.
This programme is aimed at neurologists and other health care professionals with a dedicated interest in neurology, who want to develop their leadership skills. All applicants who have basic experience in leading a team or organisation, but also experienced leaders, who want to refresh their leadership skills, are eligible to apply for the programme.
The EAN welcomes applications from different levels of experience, as we trust that a diverse audience (age, gender, geographic area, and level of experience in leadership skills) will contribute to a wide range of exchange of knowledge and viewpoints.
Application procedure
The application process will be open from January 27, 2023 – March 01, 2023. Please make sure to log into your MyEAN account to gain access to registration.
The following documents must be submitted within the online application form.
CV, including information and confirmation on past leadership experience or activities related to leadership
Motivational letter, including the following questions (1 page maximum)

How will you make sure to have time for the programme?
What are you expecting from the education?
Which goals do you want to reach?
Which topics are interesting for you?
What are your challenges when thinking of "leadership"?)
If you want to apply for the programme, but are not EAN member, please contact leadership(at)ean.org.
Each application is reviewed by the Leadership Task Force members. The reviewers will use a scoring sheet for the reviewing process and the score for each application is a result of eight separate scores:
Four scores for the motivational letter
Two scores for the candidate
One score for the overall impression
One score for EAN membership status and involvement in EAN activities
Upon completion of this two-year programme, participants will obtain the EAN certificate Certified Leader of European Neurology (CLEN).
In order to obtain the certificate, all of the following criteria must be fulfilled:
75% attendance in all onsite and online workshops
Personal learning portfolio

Each participant will write an individual work paper about what they have personally learnt throughout the programme. This will be an ongoing process over the course of the two-year-programme and a learning method in order to reflect the topics and address personal thoughts, perceptions, lessons, or questions connected to their personal leadership development.

Peer group work

Each group will submit yearly group work summaries, as well as a final presentation and a final article at the end of the programme. The peer-group meetings will be self-organised within each group and held without a trainer.
Katharina Mitterbauer started to assist in leadership trainings already while she studied Psychology, Sociology, and Pedagogics. She graduated in Personal and Organisational Development in Innsbruck/Austria and concentrated her post-graduate studies on Change Management and Coaching. As internationally experienced coach, trainer, and consultant she developed and led leadership curricula in various industries, lectured at different universities and accompanied many organisations in their necessary changes. Currently, she focuses mainly on executive coaching, leadership training and change management projects.
"Respect and appreciation for individuals, teams and organisations guide my thinking and my interactions - as they are key values in my work with people."
Claus Lackerbauer studied economics in Vienna and completed three postgraduate studies: training and consulting, supervision and coaching as well as change management. In 1992 he started his career as a trainer in the field of personal development. For more than three decades he has been accompanying executives, teams and organizations as a coach, supervisor, management consultant and lecturer for human resource development in different intercultural contexts. He mostly follows an experiencee-based learning and development approach to inspire and support individuals and teams.
"As a consultant I am experienced, courageous, intuitive and empathetic, working in an action-, result- and process-oriented way."
Norbert Kern studied psychology in Vienna and started his career as a self-employed trainer and diagnostician of sales and leadership skills. He worked with leaders from different cultures all over the world and from blue collar to top executive level. In 2017, he founded "Chapter 3 – leadership development and management training" providing international trainings-programs with a focus on personal development. Today, he works with international companies on developing their leadership, facilitates team-development processes, and coaches executives.
"I like depth. Training of skills is a great thing. Developing the mindset that applies the skills is even greater."
Prof. Wolfgang Grisold, President World Federation of Neurology (WFN)
Prof. Ulf Kallweit, EAN Programme Committee Chair
Prof. Matilde Leonardi, EAN Communication Committee Chair
Prof. Elena Moro, EAN President-Elect
Prof. Irena Rektorova, EAN Education Committee Chair
Prof. Walter Struhal, Co-Chair Ethics and Quality Task Force

Ask the Board
Additional Q&A sessions with
Prof. Paul Boon, EAN President

Prof. Thomas Berger, EAN Scientific Committee Chair

Prof. Matilde Leonardi, EAN Communication Committee Chair