Support for Türkiye & Syria
EAN Statement – Earthquake in Türkiye & Syria
The Board of the European Academy of Neurology (EAN) would like to express our deepest sympathy on behalf of all EAN members to those affected by the recent earthquake in Türkiye and Syria. We are shocked by the devastation caused and the lives lost and destroyed due to this unspeakable tragedy.
As a contribution toward the ongoing relief efforts, the EAN is donating €30,000 to Doctors Without Borders, who have already mobilised teams to provide medical aid in the region.
We have also reached out to the Pan-Arab Union of Neurological Societies (PAUNS), as well as the Turkish and Syrian neurological societies, to inform them that we will provide free EAN membership* for all neurologists in Türkiye and Syria, which will automatically grant free virtual access to our EAN Annual Congress on 1-4 July, as well as access to our eLearning platform, EAN Campus, for the remainder of 2023.
It is our hope that sharing access to these resources can in some way support the work of our Turkish and Syrian colleagues in these incredibly challenging circumstances.
We will continue to discuss with our partners in the region any other means by which we may be able to support health professionals in managing and providing care to neurological patients in the affected areas.
We offer our heartfelt condolences to everyone affected by the earthquake and solidarity with all healthcare professionals, emergency services, and volunteers dealing with the aftermath.
Yours sincerely,
Paul Boon
President of the European Academy of Neurology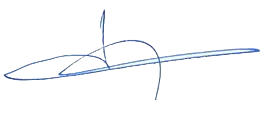 We call on all our members to consider offering support by contributing to organisations who provide medical humanitarian assistance to the people in this region.