EAN is monitoring the health situation very carefully and will inform all granted applicants in time if there are any changes. Application Deadline: July 31, 2021
EAN Autumn School in Loutraki, Greece
October 7-11, 2021
Location: Loutraki, Greece (1,5h from Athens airport)
Organisers: EAN Teaching Course sub-Committee
EAN Office: Anja Sander, Julia Mayer, Magda Dohnalova
Contact: grants@ean.org
Arrival date: Thursday, October 7, 2021
Autumn School Opening: Thursday, October 7, 2021
Departure date: Monday, October 11, 2021
---
Welcome Day: Thursday, October 7
20:00 Welcoming words by
EAN Education Committee:
Nese Celebisoy, Izmir, Turkey
Local Organiser:
Maria Stamelou, Athens, Greece
followed by a reception and informal meet'n'greet
Day 1: Friday, October 8
Stiffness
---
9.00 – 12.30 Morning sessions
9.00 – 10.00 How to approach a patient with stiffness (signs, localisation,...)
Antonio Toscano, Messina, Italy
10.00 – 10.15 Break
10.15 – 11.15 Acute onset (stiff neck, meningitis,...)
TBA
11.15 – 11.30 Break
11.30 – 12.30 Delayed onset/chronic stiffness (stiff person syndrome, parkinsonism,...)
Marinos Dalakas, Athens, Greece
12.30 – 13.30 Lunch break
13.30 – 17.00 Afternoon workshops
3 groups of 20 participants will rotate from workshop to workshop
a) Cases with spastic paraplegia (Antonio Toscano)
b) Patient with stiff person syndrome (Marinos Dalakas)
c) Cases of infectious diseases (TBA)
13.30 – 14.30 Workshops
14.30 – 14.45 Break and change of session rooms
14.45 – 15.45 Workshops
15.45 – 16.00 Break and change of session rooms
16.00 – 17.00 Workshops
---------------------------------
Evening programme: 17.30h excursion & dinner
Day 2: Saturday, October 9
Eye movement disorders
---
9.00 – 12.30 Morning sessions
9.00 – 10.00 Functional anatomy and bedside examination of the ocular motor system: a window to look into the brainstem and cerebellum
Michael Strupp, Munich, Germany
10.00 – 10.15 Break
10.15 – 11.15 Central ocular motor disorders (cerebellar ocular motor disorders, Wernicke, Whipple)
Evangelos Anagnostou, Athens, Greece
11.15 – 11.30 Break
11.30 – 12.30 Peripheral ocular motor disorders (eye muscle palsies, ocular myasthenia,...)
Nese Celebisoy, Izmir, Turkey
12.30 – 13.30 Lunch break
13.30 – 17.00 Afternoon workshops
3 groups of 20 participants will rotate from workshop to workshop
a) Hands-on-Course: How to examine the ocular motor system
(Michael Strupp)
b) Patients with central ocular motor disorders (cortex, brainstem, cerebellum movements disorders
(Evangelos Anagnostou)
c) casepresentation of peripheral ocular motor disorders
(Nese Celebisoy)

13.30 – 14.30 Workshops
14.30 – 14.45 Break and change of session rooms
14.45 – 15.45 Workshops
15.45 – 16.00 Break and change of session rooms
16.00 – 17.00 Workshops
-----------------------------------
Evening programme: 19.00h Scientific dinner
RRFS lecture: Tips how to start your career as junior neurologist in Europe
Quiz-Cases from the faculty
Day 3: Sunday, October 10
Muscle weakness
---
9.00 – 12.30 Morning sessions
9.00 – 10.00 Lesion topography (from upper motor neuron to muscle)
Maria Judith Molnar, Budapest, Hungary
10.00 – 10.15 Break
10.15 – 11.15 Neuronal origin of Muscle Weakness (upper motor neuron syndrome (UMN), including also cranial nerves)
Gabriele Siciliano, Pisa, Italy
11.15 – 11.30 Break
11.30 – 12.30 Junction/Muscular origin of Muscle Weakness (Myasthenia Gravis, Myopathies, including eyes, diplopia, ptosis)
George K. Papadimas, Athens,Greece
12.30 – 13.30 Lunch break
13.30 – 17.00 Afternoon workshops
3 groups of 20 participants will rotate from workshop to workshop
a) Case presentations of neurogenic weakness (Gabriele Siciliano)
b) Patient with myopathy (George Papadimas)
c) Casepresentations of muscular dystrophy or ALS (Maria Judith Molnar)
13.30 – 14.30 Workshops
14.30 – 14.45 Break and change of session rooms
14.45 – 15.45 Workshops
15.45 – 16.00 Break and change of session rooms
16.00 – 17.00 Workshops
17.00-17.30 Exit Exam
-------------------------------
Evening programme: Good-bye party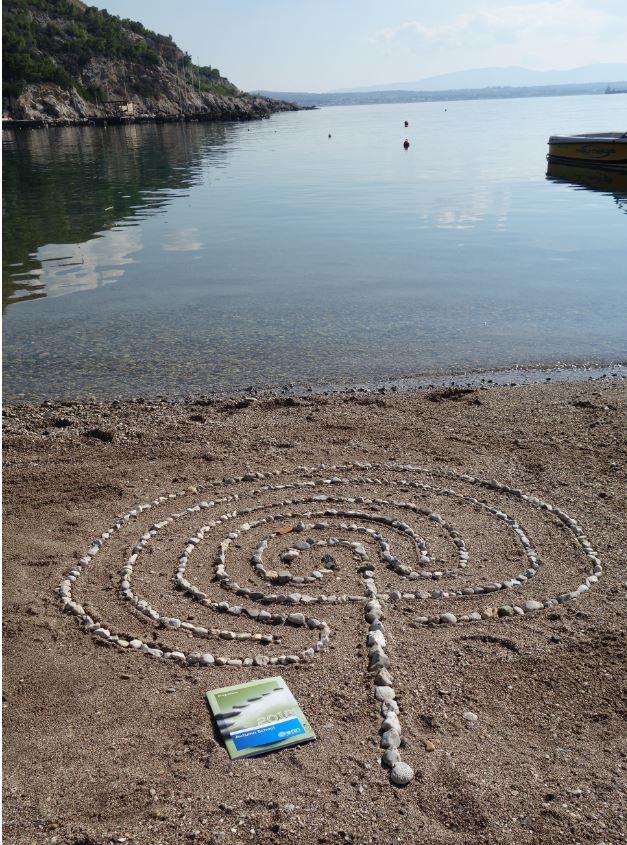 Autumn School
Programmes and Presentations
more
Autumn School
Photos
more
Number of participants: 60 in total, 20 per afternoon course (to guarantee hands-on)

Accommodation, tuition, board and programme are covered by EAN.

Participants pay only for their travel.

Participation for the entire course is mandatory.
Eligibility and Application
RRFS members from EAN member countries with more than 2 years of clinical training

RRFS members from Corresponding Institutional Member Countries (Algeria, Egypt, Jordan, Lebanon, Libya, Mauretania, Morocco, Nepal, Palestine, Tunisia, Syria) and HINARI Group A countries are welcome to apply

Full members from EAN member countries within 5 years after completion of neurology training

Application for a travel grant is possible for members of low and lower-middle income countries. A short letter of intent, why the person wants to participate including why the travel grant is needed.

Previous awardees cannot apply again
All applicants must be Full member or RRFS member from EAN member countries at time of application.
Application requirements /documents
APPLICATION MATERIAL
EAN application form
EAN CV form
proof of 2 years of clinical experience (from supervisor or head of department)
copy of passport
All applicants must be Full member or RRFS member* at the time of application.
Application for RRFS memberhsip must be started ideally 4 weeks before application deadline.
*RRFS members are listed in the here, Full Members are listed here.
Applications can be sent throughout the entire year!
The Application Deadline: 31 July 2021
All application documents must be submitted by email to Ms Magda Dohnalova: grants(at)ean.org
Applicants are advised to keep a record of sending and request a read receipt. Original documents and/or fresh copies may be requested where felt necessary. So must be retained by the applicant until notified of the outcome of their application.
Application form Autumn School 2021