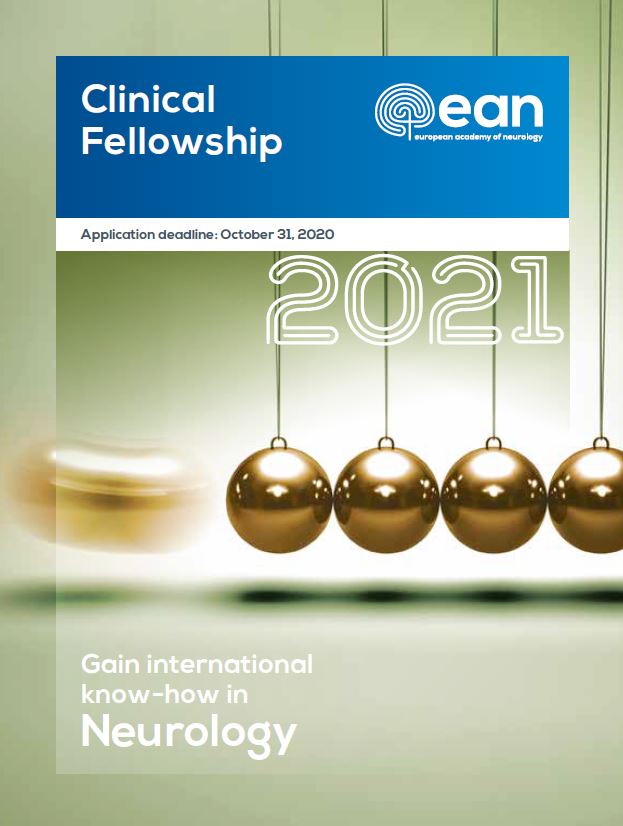 How to apply
Application procedure:
Completed forms and all required documents must be sent electronically to Ms Magda Dohnalová
fellowship(at)ean.org
All application documents must be submitted by the deadline by email. Applicants are advised to keep a record of sending and request a read receipt. Original documents and/or fresh copies may be requested where felt necessary, so must be retained by the applicant until notified of the outcome of their application.
Clinical Fellowship winners 2020
The EAN was able to award 35 Clinical Fellowships for 2020.
The list of winners a can be found here.