Meet the EAN Board members - the individuals who devote their time to the development of EAN, engaging daily in the management of the society, organising meetings, research projects and educational programmes, and much more. They are dedicated to making EAN the home of neurology for all neurologists and reaching EAN's goal of setting high standards of care for all neurology patients.
The Assembly of Delegates is delegating the day-to-day management of the EAN Board, empowered to decide on all matters of the organisation that are not explicitly assigned to another body. Major decisions made by the EAN Board must be ratified by the Assembly of Delegates.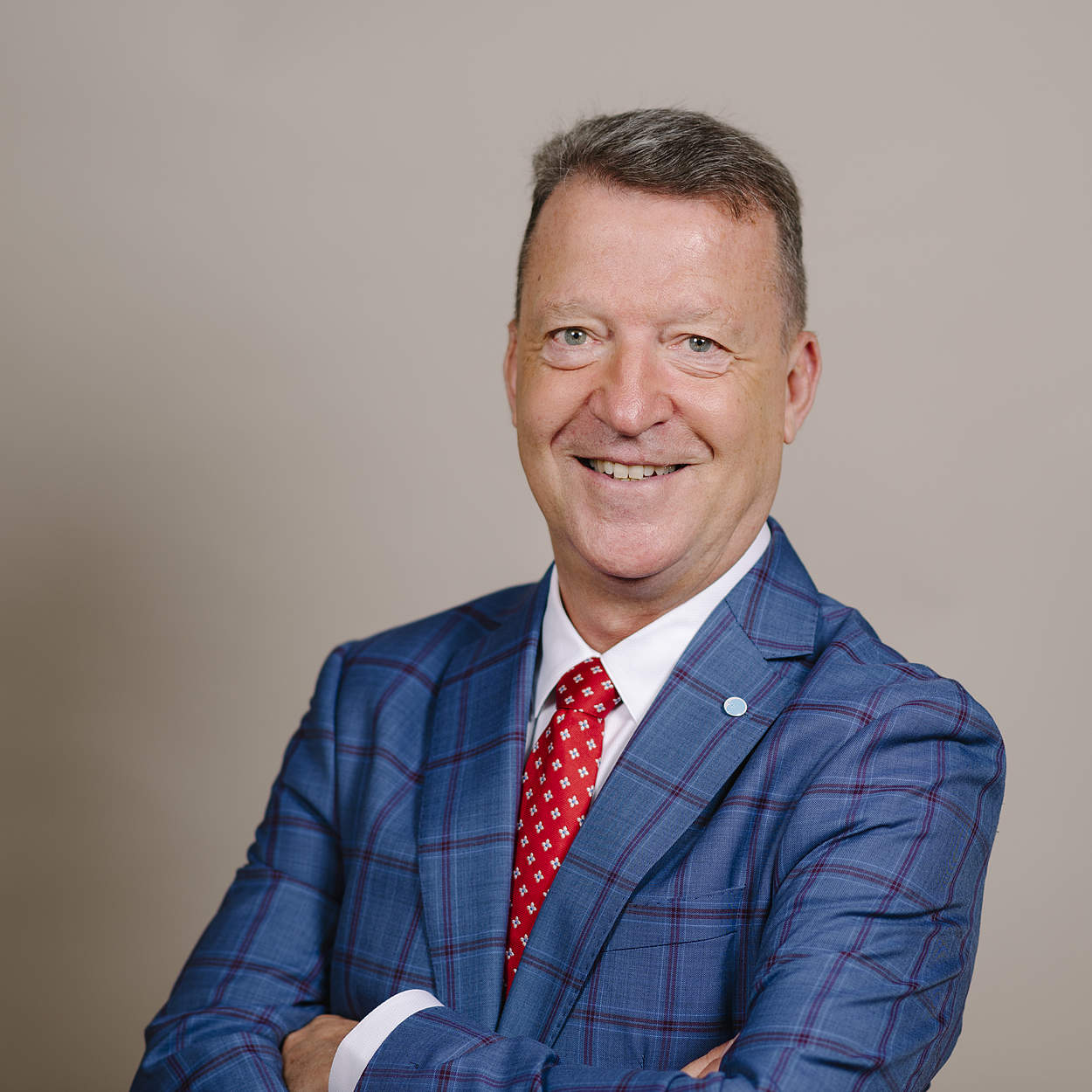 Claudio Lino Alberto Bassetti
EAN President
Claudio Bassetti has been full professor and chair of neurology at the University Hospital in Bern since 2012. He received his medical degree in Basel and trained in neurology in Bern and Lausanne. In 2000, he became professor and vice-chair of neurology in Zurich. In 2009 he founded the Neurocenter of Southern Switzerland.
He completed his research fellowships in basic neurophysiology in Basel and sleep in Ann Arbor, Boston and Madison. His major scientific interests are the relationship between sleep and neurological disorders, narcolepsy, and the teaching of general neurology. He uses clinical and experimental approaches and has published more than 500 articles and eight books.
Prof. Bassetti has previously served as president of the European Neurological Society, European Sleep Research Society and Swiss Neurological Society, and founded the Swiss Federation of Clinical Neurosocieties. He is an elected member of the Swiss Academy of Medical Sciences, which he served as board member for eight years. He has been president of the European Academy of Neurology since 2020 and was appointed Dean of the Medical Faculty in Bern that same year.
The EAN promotes the collaboration between specialists, professions and societies to reduce the burden of neurological diseases.
My motto: One life, one brain, all together.
Paul Boon
President Elect
Paul Boon is senior full professor of neurology and Director of Neuroscience at Ghent University, Belgium. He is also chair of the Department of Neurology and Chair of the Division of Head, Movement and Senses, as well as professor of Neuromodulation, at Eindhoven University of Technology. As a board member and former chair of the EAN Programme Committee, he has actively contributed to the annual EAN congresses. He has also previously served as co-chair of the EAN Scientific Panel on Epilepsy, member of the European Journal of Neurology Editorial Board, and as a member of the EAN Scientific Committee. He is a Fellow of the European Academy of Neurology (FEAN) and EAN President Elect.
Prof. Boon's main neurological interests are clinical epilepsy, neurological sleep disorders, quantitative EEG and MEG analysis, neuromodulation and functional neuroimaging. He founded the 4Brain Laboratory for Clinical and Experimental Neurophysiology, Neurobiology and Neuropsychology at Ghent University.
Franz Fazekas
Past President
Franz Fazekas is professor of neurology, head of the Department of Neurology and director of the Division of General Neurology at the Medical University of Graz, Austria. Prof. Fazekas obtained his medical degree from Karl–Franzens University in Graz, where he also received his training in neurology and psychiatry. After a two-year fellowship at the University of Pennsylvania, Philadelphia, USA, he focused his research on the diagnosis and treatment of multiple sclerosis and cerebrovascular diseases in combination with neuroimaging tools, especially magnetic resonance imaging (MRI). Prof. Fazekas has served as president of the Austrian Society of Neurology as well as the Austrian Society for Stroke Research. Currently, he is Vice President of the European Charcot Foundation and Past President of the EAN. Prof. Fazekas has authored more than 400 peer-reviewed papers and several book chapters, and serves on various scientific advisory, editorial and review boards.
I hope to see EAN continue its great progress in strengthening the role and visibility of our specialty in patient care and clinical science throughout the continent and beyond.
I would like to see more and more women neurologists actively involved in our society: let's do this together.
Elena Moro
Secretary General
Elena Moro is professor of neurology at the Department of Psychiatry, Neurology and Neurological Rehabilitation of CHU Grenoble in France. She graduated in medicine at the University of Trieste, Italy, and completed her residency in neurology at the Rome Catholic University. She then went on to complete a fellowship in movement disorders in Grenoble, France. After receiving her PhD in neurosciences, she joined the Division of Neurology at Toronto Western Hospital, Canada, as medical director of the surgical programme for movement disorders. In 2012, she moved to Grenoble, France, where she is currently director of the Movement Disorders Center and head of the Department of Psychiatry, Neurology, Neurological Rehabilitation and Forensic Medicine.
Her main research is focused on restoring brain function, especially with deep brain stimulation. To date, she has published more than 200 papers based on clinical research in movements disorders. Prof. Moro has trained many medical students, PhD students and neurology fellows. She is currently Secretary General of the European Academy of Neurology and Treasurer of the International Association of Parkinsonism and Related Disorders.
Marie Vidailhet
Treasurer
Marie Vidailhet is professor of neurology at the Salpêtrière Hospital, Sorbonne Université, Paris. Her main interest is movement disorders, both clinical and research, from pathophysiology to experimental therapeutics, which she conducts within her group at the Paris Brain Institute (ICM) Research Centre. She has always been actively involved in European scientific and educational activities and is currently treasurer of EAN, having previously served as chair of the EAN Scientific Committee. She is also closely involved in the International Parkinson and Movement Disorder Society.
Prof. Vidailhet is highly active in the mentorship and training of young neurologists and her Research Centre has hosted fellows from all over Europe and beyond for many years. She has co-authored more than 400 publications with a focus on the pathophysiology of dystonia, tremors and rare movement disorders, deep brain stimulation in dystonia, and multimodal and neuroimaging characterisation of clinical features in Parkinson's disease. She has also given many scientific and educational lectures at international meetings.
EAN is a community in which members share common values and build together the present time and future of Neurology.
Dafin Muresanu
Chair Communication Committee
Dafin F. Muresanu is professor of neurology and chair of the Neurosciences Department, Faculty of Medicine, at the University of Medicine and Pharmacy Cluj-Napoca, Romania. He is also president of the European Federation of Neurorehabilitation Societies (EFNR), a member of the Romanian Academy of Medical Sciences, and a Corresponding Member of the Romanian Academy.
He coordinates and organises many international educational programmes. Prof. Muresanu also has a significant portfolio of scientific articles as well as contributions to manuscripts and books published by prestigious international publishing houses. He has performed valuable scientific research in high interest fields such as neurobiology of CNS lesion mechanisms, neurobiology of neuroprotection and neuroregeneration of CNS. He is also a specialist in the leadership and management of research and healthcare systems. In addition, Prof. Muresanu has been honoured with important national and international awards that reflect his scientific career.
Riccardo Soffietti
Chair Education Committee
Riccardo Soffietti is professor of neurology and neuro-oncology at the University of Turin, Italy, and Head of the Department of Neuro-Oncology at the City of Health and Science Hospital, Turin, Italy. He has held positions such as president of the European Association of Neuro-Oncology, chair of the EAN Scientific Panel on Neuro-Oncology, chair of World Federation of Neurology's Research Group on Neuro-Oncology and chair of the Education Committee of the European Association for Neuro-Oncology. His specific research experience includes designing and coordinating clinico-translational trials in gliomas, lymphomas, ependymomas, medulloblastomas, brain metastasis and neoplastic meningitis with new drugs and monitoring treatment effects with advanced neuroimaging. He has published 194 papers in high impact scientific journals, ten books and 39 book chapters as an international editor. He is currently executive editor of Neuro-Oncology, and Editor of sections on brain tumours in Neurology and Current Treatment Options in Neurology. He is a reviewer for many international journals.
My main goals are to homogenise education in neurology across European nations as much as possible, and to foster the role of neurologists within multidisciplinary tumor boards and brain tumour research centres.
Tony Marson
Chair Programme Committee
Tony Marson is a consultant neurologist and epileptologist at The Walton Centre and Professor of Neurology at The University of Liverpool, United Kingdom, where he leads the Liverpool Epilepsy Research Group. The team at The Walton Centre runs one of the largest epilepsy services in the UK, providing comprehensive multidisciplinary care, from first seizure to complex epilepsy surgery. His research has focussed on the assessment of treatments and interventions for epilepsy. He led the National Audit of Seizure Management in Hospitals and the European Audit of Seizure Management in Hospitals. He chairs the current NHS England review of epilepsy specialist commissioning. He has coordinated the largest randomised controlled trials in epilepsy, including the recently published SANAD II trials. He is director of Research Programmes for Liverpool Health Partners and coordinating editor of the Cochrane Epilepsy Group and Person-Centered Complex Care theme lead for the NIHR North West Coast Applied Research Centre.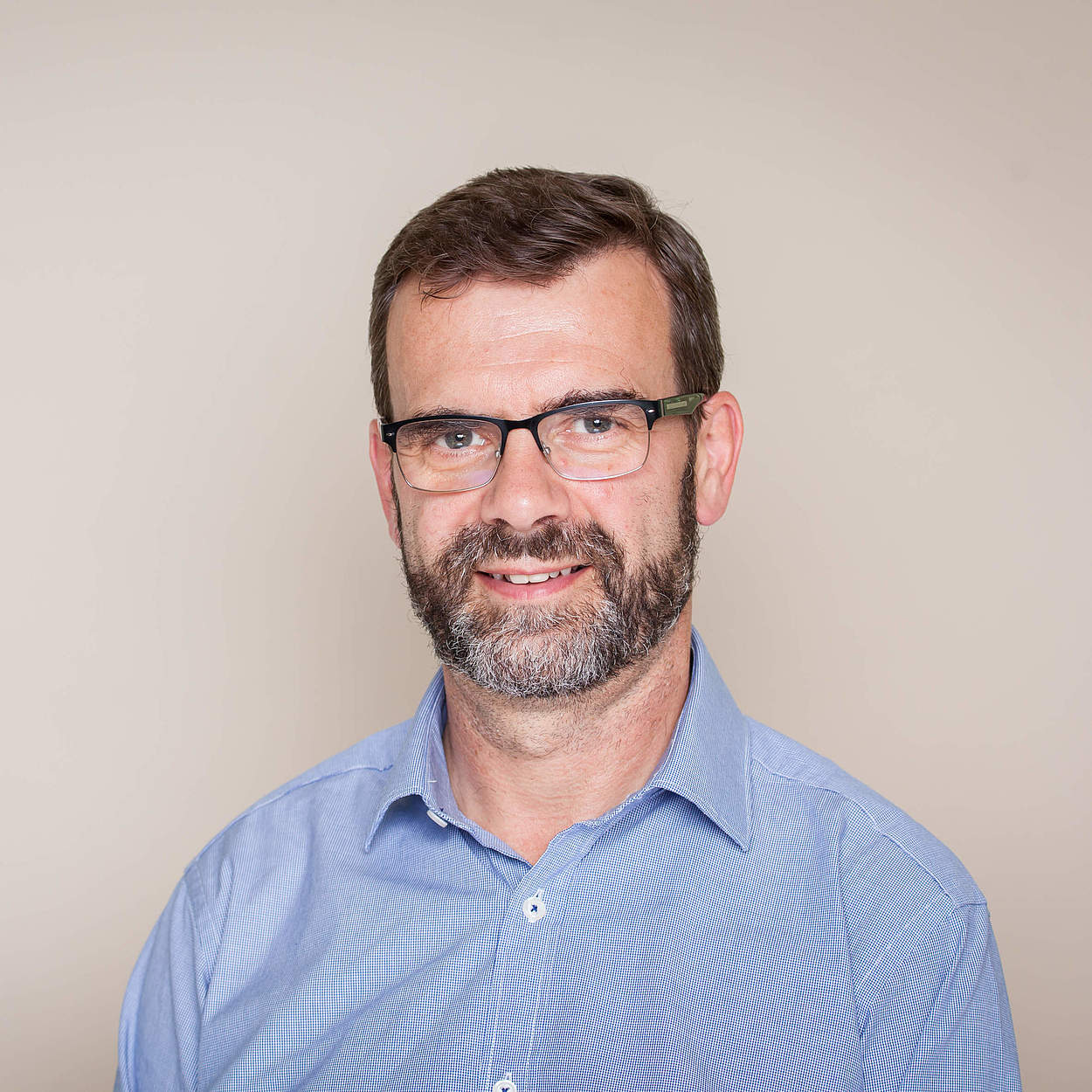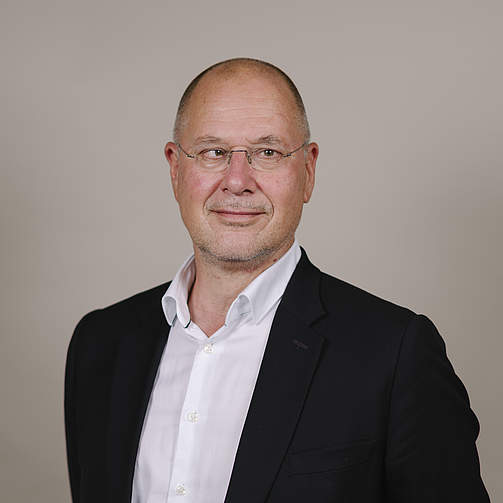 Thomas Berger
Chair Scientific Committee
Thomas Berger is professor of neurology and Chair of the Department of Neurology, Medical University of Vienna, Austria. He graduated in 1991 from the University of Vienna and completed his postgraduate studies on Hospital Management and Health Economics in 2002. Prof. Berger began his career in 1992 at the Department of Experimental Neuropathology and Neuroimmunology in Vienna. In 1995, he moved to the Department of Neurology at the Medical University of Innsbruck, Austria, and continued his academic track receiving his board certification in neurology and psychiatry in 1998, and his 'habilitation' in 2003. Prof. Berger served as clinical PhD programme director from 2010-2018 and then as deputy director of the Department of Neurology from 2014-2018, both at the University of Innsbruck.
His scientific interests focus on inflammatory demyelinating CNS disorders.
He has published more than 350 peer-reviewed articles and several books and book chapters.
Prof. Berger is also president of the Austrian Society of Neurology and chaired the local organising committee for the 7th EAN Congress in 2021.
To paraphrase Anton Chekhov: "Neurology is my professional life, and EAN is my leisure. When I get jaded with one, I spend my time with the other." My vision sees "The Home of Neurology" growing to a mighty skyscraper of clinical neurology and neuroscience in Europe, which accommodates all fields of neurology in a generation-spanning manner.
I am convinced that the future of neurology will be brighter if it remains one discipline rather than dividing up into different specialties – this is why the EAN is so important.
Matthias Endres
Member at large
Matthias Endres is professor and chair of neurology at the Charité Hospital in Berlin, Germany. Together with Ulrich Dirnagl he is a founding director of the Center for Stroke Research Berlin. His major research interests are preventive vascular mechanisms, mechanisms of cell death, regeneration and functional outcome, heart-brain interaction, post-stroke depression, and telemedicine. Prof. Endres is author of more than 400 research articles, reviews, and editorials. He is a primary investigator at the ExcellenceCluster NeuroCure, the German Centre for Cardiovascular Research, and the German Center for Neurodegenerative Diseases. He is on the editorial board of Stroke and European Stroke Journal.