Meet the EAN Board members - the individuals who devote their time to the development of EAN, engaging daily in the management of the society, organising meetings, research projects and educational programmes, and much more. They are dedicated to making EAN the home of neurology for all neurologists and reaching EAN's goal of setting high standards of care for all neurology patients.
The Assembly of Delegates is delegating the day-to-day management of the EAN Board, empowered to decide on all matters of the organisation that are not explicitly assigned to another body. Major decisions made by the EAN Board must be ratified by the Assembly of Delegates.
Paul Boon is senior full professor of neurology and Director of Neuroscience at Ghent University, Belgium. He is also chair of the Department of Neurology and Chair of the Division of Head, Movement and Senses, as well as professor of Neuromodulation, at Eindhoven University of Technology. As a board member and former chair of the EAN Programme Committee, he has actively contributed to the annual EAN congresses. He has also previously served as co-chair of the EAN Scientific Panel on Epilepsy, member of the European Journal of Neurology Editorial Board, and as a member of the EAN Scientific Committee. He is a Fellow of the European Academy of Neurology (FEAN).
Prof. Boon's main neurological interests are clinical epilepsy, neurological sleep disorders, quantitative EEG and MEG analysis, neuromodulation and functional neuroimaging. He founded the 4Brain Laboratory for Clinical and Experimental Neurophysiology, Neurobiology and Neuropsychology at Ghent University.
My vision is to have neurology at the forefront of efforts to address the huge burden of neurological disorders while reinforcing neurology as a core medical discipline for the next generation to practice.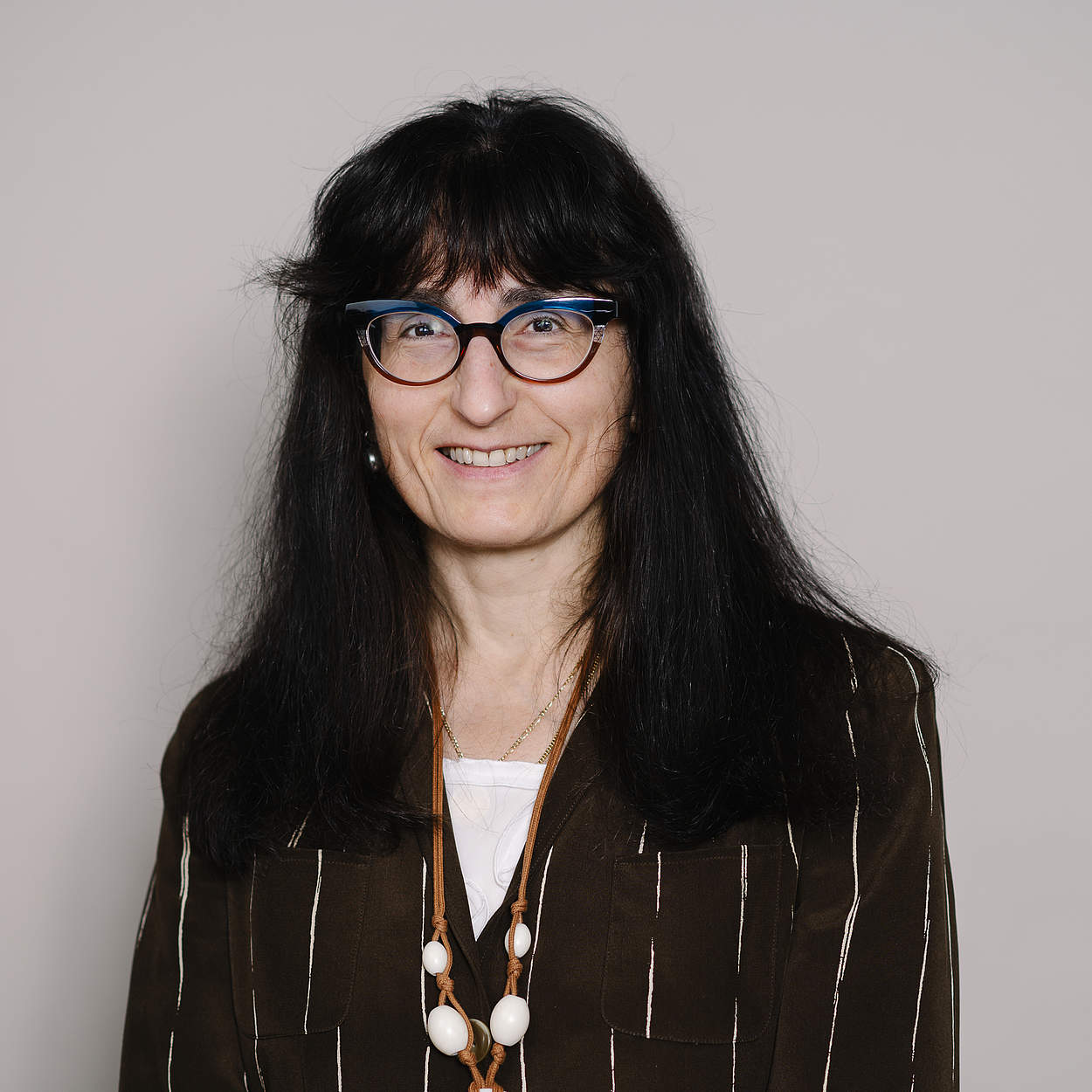 Elena Moro
President-Elect
Elena Moro is professor of neurology at the Department of Psychiatry, Neurology and Neurological Rehabilitation of CHU Grenoble in France. She graduated in medicine at the University of Trieste, Italy, and completed her residency in neurology at the Rome Catholic University. She then went on to complete a fellowship in movement disorders in Grenoble, France. After receiving her PhD in neurosciences, she joined the Division of Neurology at Toronto Western Hospital, Canada, as medical director of the surgical programme for movement disorders. In 2012, she moved to Grenoble, France, where she is currently director of the Movement Disorders Center and head of the Department of Psychiatry, Neurology, Neurological Rehabilitation and Forensic Medicine.
Her main research is focused on restoring brain function, especially with deep brain stimulation. To date, she has published more than 200 papers based on clinical research in movements disorders. Prof. Moro has trained many medical students, PhD students and neurology fellows. She has previously served on the EAN Board as Treasurer (2018-20) and Secretary General (2020-22).
I would like to see more and more women neurologists actively involved in our society: let's do this together.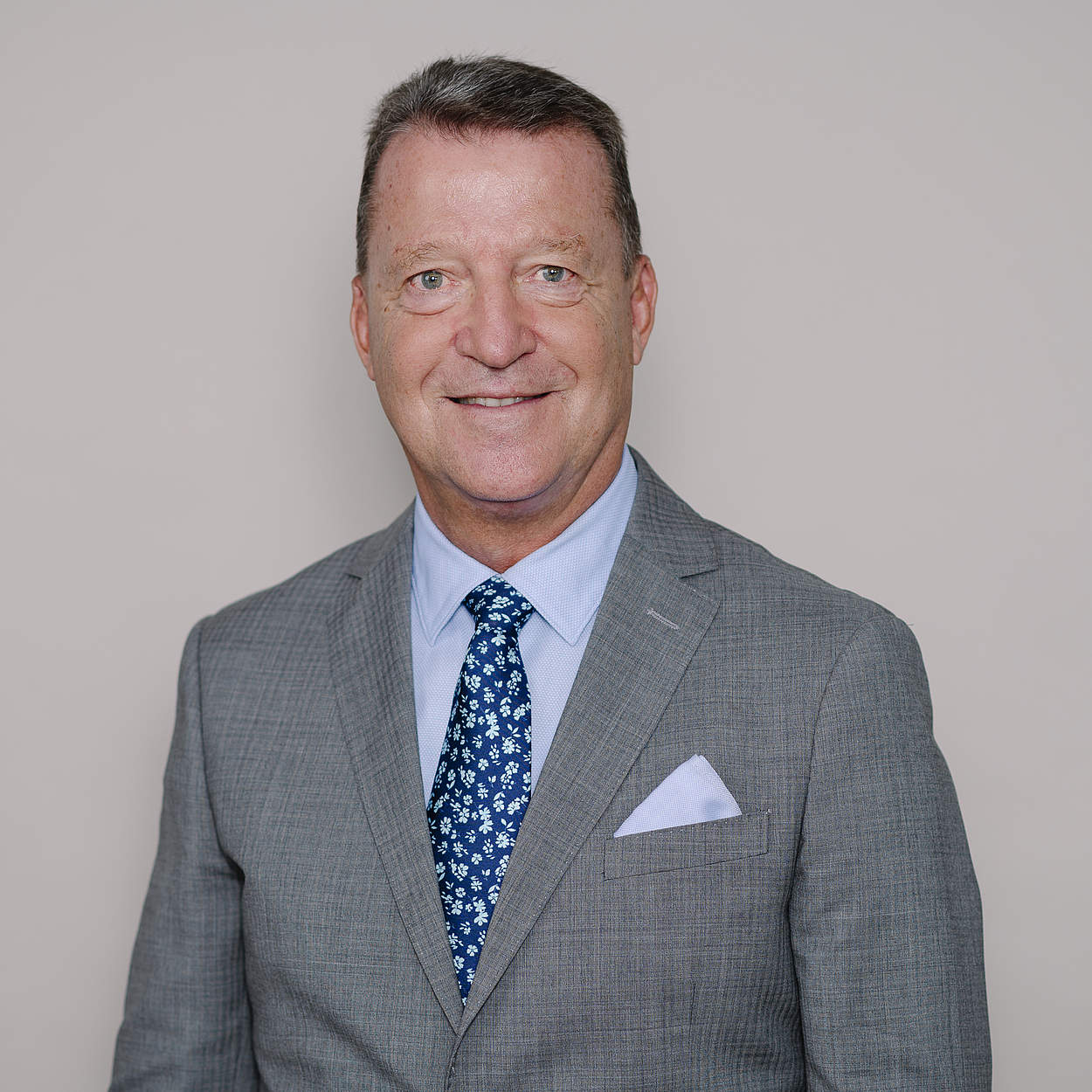 Claudio Lino Alberto Bassetti
Past President
Claudio Bassetti has been full professor and chair of neurology at the University Hospital in Bern since 2012. He received his medical degree in Basel and trained in neurology in Bern and Lausanne. In 2000, he became professor and vice-chair of neurology in Zurich. In 2009 he founded the Neurocenter of Southern Switzerland.
He completed his research fellowships in basic neurophysiology in Basel and sleep in Ann Arbor, Boston and Madison. His major scientific interests are the relationship between sleep and neurological disorders, narcolepsy, and the teaching of general neurology. He uses clinical and experimental approaches and has published more than 500 articles and eight books.
Prof. Bassetti has previously served as president of the European Neurological Society, European Sleep Research Society and Swiss Neurological Society, and founded the Swiss Federation of Clinical Neurosocieties. He is an elected member of the Swiss Academy of Medical Sciences, which he served as board member for eight years. He served as president of the European Academy of Neurology from 2020 to 2022 and was appointed dean of the Faculty of Medicine in Bern in 2020.
The EAN promotes the collaboration between specialists, professions and societies to reduce the burden of neurological diseases.
My motto: One life, one brain, all together.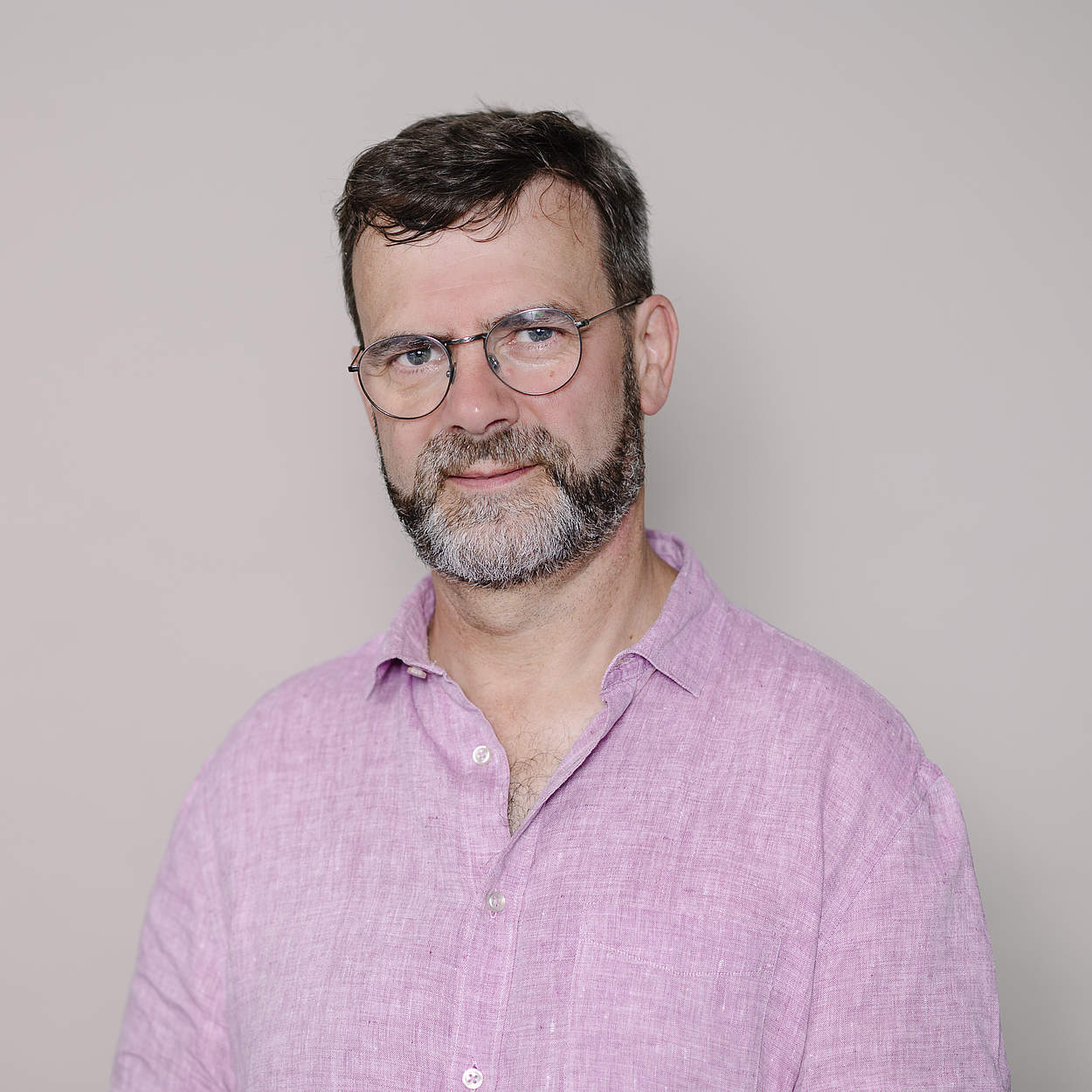 Tony Marson
Secretary General
Tony Marson is a consultant neurologist and epileptologist at The Walton Centre and Professor of Neurology at The University of Liverpool, United Kingdom, where he leads the Liverpool Epilepsy Research Group. The team at The Walton Centre runs one of the largest epilepsy services in the UK, providing comprehensive multidisciplinary care, from first seizure to complex epilepsy surgery. His research has focussed on the assessment of treatments and interventions for epilepsy. He led the National Audit of Seizure Management in Hospitals and the European Audit of Seizure Management in Hospitals. He chairs the current NHS England review of epilepsy specialist commissioning. He has coordinated the largest randomised controlled trials in epilepsy, including the recently published SANAD II trials. He is director of Research Programmes for Liverpool Health Partners and coordinating editor of the Cochrane Epilepsy Group and Person-Centered Complex Care theme lead for the NIHR North West Coast Applied Research Centre.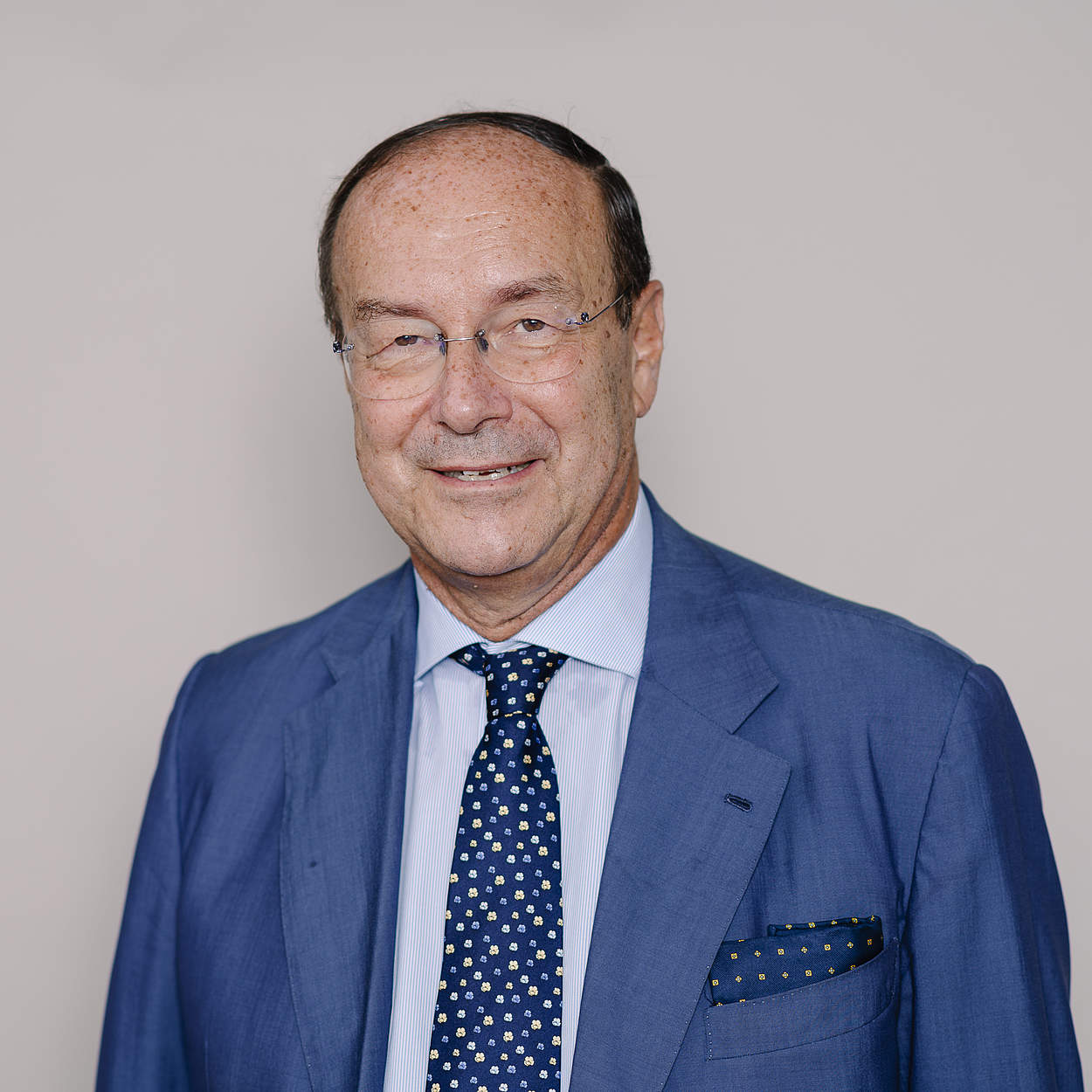 Antonio Toscano
Treasurer
Antonio Toscano is Professor of Neurology at the University of Messina, Italy, and Head of the Neurology and Neuromuscular Disorders Unit. He is currently Secretary of the Italian Society of Neurology, having previously served as Treasurer (2017-2019). He has published more than 270 papers with an impact factor, mainly on neurodegenerative and muscular disorders. He is particularly dedicated to the diagnosis, management and treament of metabolic myopathies as muscle glycogenoses, lipid storage myopathies and mitochondrial disorders, genetic myopathies, peripheral neuropathies, and neurodegenerative diseases.
He has been on the EAN Programme Committee since 2019 and has previously served as a Member of the Scientific Committee (2014-2018) and Co-Chair of the Scientific Panel on Muscle Disorders (2016-2018). He has also contributed to numerous other panels, task forces and management groups since 2014, often on rare neurological disorders, and has been involved annually in teaching courses and a session chair at EAN congresses.
Maintaining the resources to support EAN's many important activities, from membership services to educational offerings, is vital to our future and a task I am honoured to fulfil.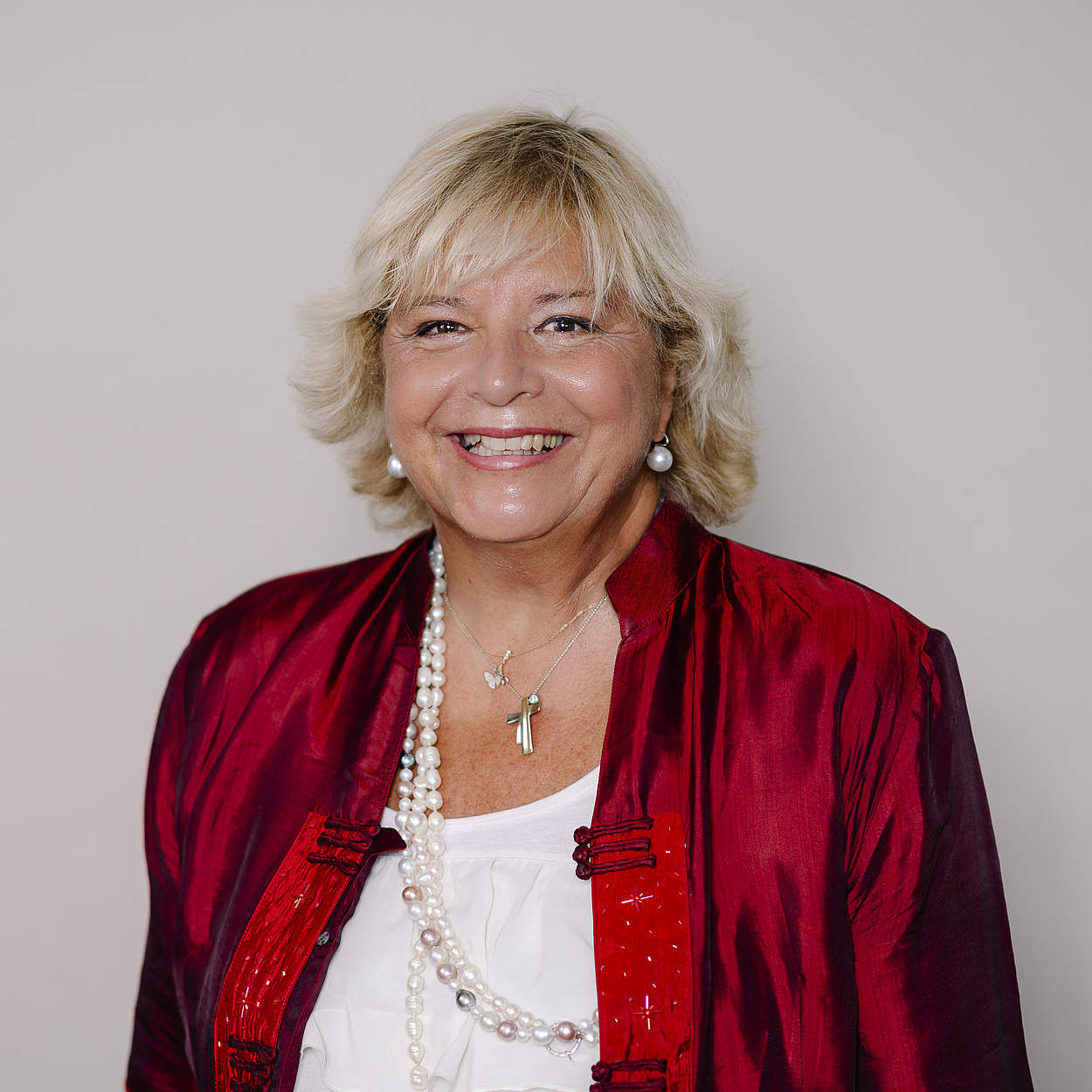 Matilde Leonardi
Chair Communication Committee
Matilde Leonardi is a neurologist, paediatrician, neonatologist, and paediatric neurologist specialising in bioethics. She is Director of Unit at IRCCS National Neurological Institute Besta. Her activity in the field of disorders of consciousness allows her team to have one of the largest epidemiological databases on such patients worldwide. She is a WHO expert on disability and ageing, co-chair of the WHO-FIC (Family of International Classifications) Functioning and Disability Reference Group- FDRG and Director of the Italian WHO Collaborating Centre Research Branch. Leonardi has co-ordinated and partnered on several, EU-funded and non-EU-funded research projects, including within the FP6, FP7, Horizon2020 programmes (MHADIE, MURINET, COURAGE in EUROPE, PATHWAYS and partner in PARADISE, MARATONE ATHLOS, CHRODIS Plus,EMPOWER). Dr. Leonardi is also a consultant on public health, UNCRPD monitoring and disability policy development for several European and non-European Governments and is an expert for the European Commission on public health, ageing, disability and neurosciences.
I believe EAN can play a key role in a European scenario full of changes in terms of epidemiological transition, ageing, increase in the burden of NCDs, and neuroscience developments, but also in terms of the fragilities created by medical, political and humanitarian crises.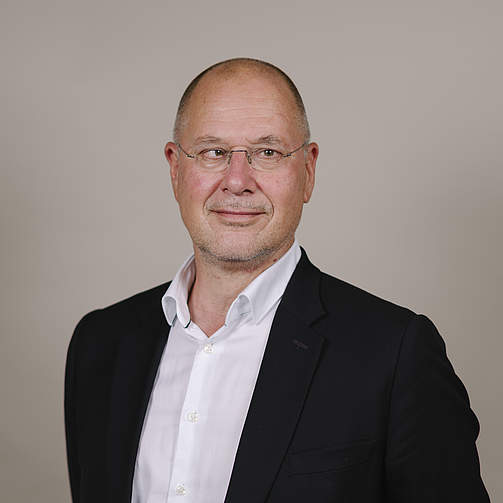 Thomas Berger
Chair Scientific Committee
Thomas Berger graduated in 1991 from the University of Vienna and completed his postgraduate studies on Hospital Management and Health Economics in 2002. He began his career in 1992 at the Department of Experimental Neuropathology and Neuroimmunology in Vienna. In 1995, he moved to the Department of Neurology at the Medical University of Innsbruck, Austria, and continued his academic track receiving his board certification in neurology and psychiatry in 1998, and his 'habilitation' in 2003. Prof. Berger served at the Medical University of Innsbruck as clinical PhD programme director from 2010-2018 and as deputy director of the Department of Neurology from 2014-2018. Since 2018, Thomas Berger is professor of neurology and Chair of the Department of Neurology and the Comprehensive Center for Clinical Neurosciences & Mental Health at the Medical University of Vienna, Austria.
His scientific interests focus on clinical neuroimmunology, especially on autoimmune CNS disorders. He has published more than 400 peer-reviewed articles and several books and book chapters. Prof. Berger is also Past President of the Austrian Society of Neurology and chaired the local organising committee for the 7th EAN Congress in 2021.
To paraphrase Anton Chekhov: "Neurology is my professional life, and EAN is my leisure. When I get jaded with one, I spend my time with the other." My vision sees "The Home of Neurology" growing to a mighty skyscraper of clinical neurology and neuroscience in Europe, which accommodates all fields of neurology in a generation-spanning manner.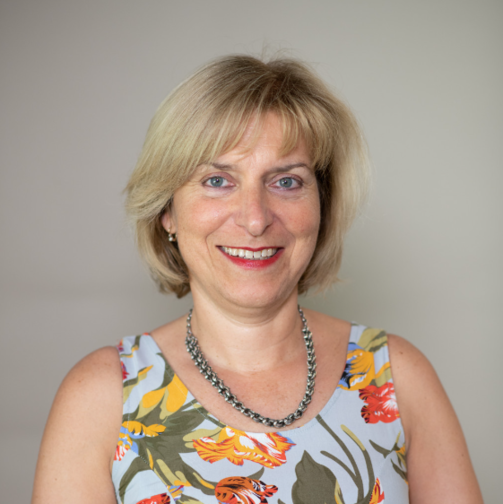 Irena Rektorova
Chair Education Committee
Irena Rektorova MD, Ph.D. is Professor of Neurology and Head of the Movement Disorders Centre at the First Department of Neurology, School of Medicine, and Coordinator of the Brain and Mind Research Programme at the Central European Institute of Technology (CEITEC), Masaryk University in Brno, Czech Republic. Since January 2022 she has become Head of the International Clinical Research Center (ICRC) which is a research institute at St. Anne's University Hospital and Medical Faculty in Brno.
Her main clinical and research interests include movement disorders, degenerative brain diseases with cognitive impairment, brain imaging and non-invasive brain stimulation techniques. She is a member of the Management Group of the Neuroimaging and Higher Cortical Functions Scientific Panels. She is also a member of the Neuroimaging Study Group of the International Parkinson and Movement Disorders Society and of the Executive Committee of the society's European Section. She has served as an Associate Editor for Parkinsonism and Related Disorders journal and Journal of Alzheimer's Disease.
Education is the foundation of everything we do in neurology. EAN's commitment to supporting it and providing it is a crucial mission that I am honoured to play a role in.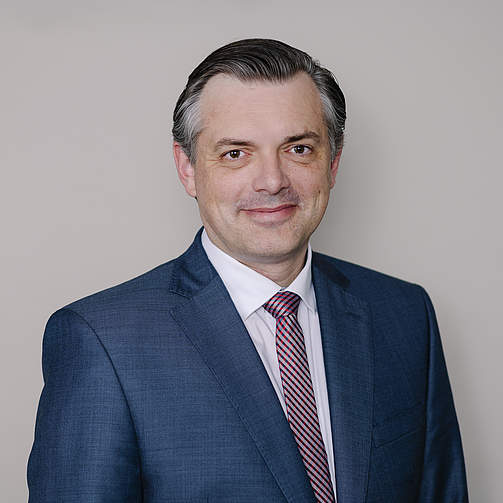 Ulf Kallweit
Chair Programme Committee
Ulf Kallweit is founder and Head of the Center for Narcolepsy and CNS-Hypersomnias and Head of the Clinical Sleep and Neuroimmunology Research Group at the Institute of Immunology of University Witten/Herdecke, Germany. In addition to his professorship at Witten/Herdecke University, he is also a consulting research professor at Stanford University.
He has contributed to the EAN Annual Congress as a member of the EAN Programme Committee since 2020, has previously served as Co-Chair of the Scientific Panel on Sleep-Wake Disorders and is currently co-chairing the European project "The burden of sleep/wake disorders". He established and leads the EAN Task Force on sustainability, climate change effects and transformation design.
His main areas of scientific interest focus on the translational and clinical aspects and management of narcolepsy and hypersomnolence disorders, and on sleep and wake disturbances in neurological disorders. He is a member of several national and international scientific societies, including the European Narcolepsy Network (EU‐NN), where he is also a board member and chair of the teaching committee. He is a Field Editor at the journal Sleep Medicine and an Associate Editor of Sleep Epidemiology.

I look forward to upholding and building on the exceptional quality of the EAN congress programme alongside the outstanding team within this committee.