Brain Prize Lecture - Awardees
Huda Zoghbi, Houston, United States of America
Brain Prize Lecture
Rett syndrome from the clinic to genomes, epigenomes and neural circuits
Huda Y. Zoghbi, M.D., is Professor of Pediatrics, Neurology, Neuroscience, and Molecular and Human Genetics at Baylor College of Medicine, an Investigator with the Howard Hughes Medical Institute, and Director of the Jan and Dan Duncan Neurological Research Institute at Texas Children's Hospital.
Zoghbi was born in Beirut Lebanon where she earned a B.S. from the American University of Beirut. She completed her M.D. at Meharry Medical College, and joined Baylor College of Medicine for training in Pediatrics, Neurology, and Molecular Genetics. Zoghbi's clinical encounters with young girls with Rett syndrome inspired her to go into basic research. Her laboratory ultimately discovered the genetic cause of Rett syndrome and provided insight into the function of the gene in various neurons. Her discovery (with Harry Orr) that Spinocerebellar Ataxia type 1 is caused by expansion of a polyglutamine tract and her studies that such expansion leads to accumulation of the mutant protein has infomed studies of other neurodegenerative disorders. Zoghbi also discovered Math1/Atoh1 and showed that it governs the development of several components of the proprioceptive, balance, hearing, vestibular, and breathing pathways.
Zoghbi has trained over 90 scientists and physician-scientists who have gone on to successful careers. She was elected to the National Academy of Medicine, the National Academy of Sciences, and the American Academy of Arts and Sciences. Among Zoghbi's recent honors are the Shaw Prize in Life Science and Medicine, the Breakthrough Prize in Life Sciences, the Canada Gairdner International Award, and the 2020 Brain prize.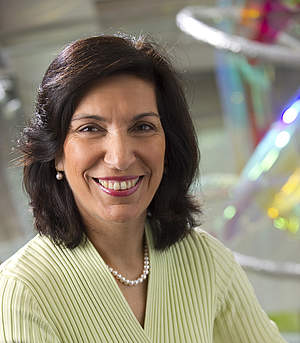 Hugues Chabriat, Paris, France
Brain Prize Lecture
CADASIL: yesterday, today, tomorrow
Hugues Chabriat MD PhD is born on 03-24-1963 in Reunion Island. He is currently tenured Professor of Neurology at University of Paris and head of the Department of Neurology at Lariboisière Hospital at APHP in Paris (France). He also heads the national referral center for rare vascular diseases of the brain and retina in France (www.cervco.fr). He was previously Vice-Chair of the French Neurovascular Society (SFNV). He has long been studying the clinical and imaging aspects of stroke and coordinated different clinical trials in his country. His research is particularly dedicated to the clinical and imaging features of cerebral small vessel disease with a strong expertise in hereditary forms of these disorders. He served as a principal investigator in different international networks (Leducq Transatlantic Network, ERANET EU) and currently co-coordinates a large trans-disciplinary network dedicated to research on cerebral small vessel diseases (RHU TRT_cSVD). He has published more than 250 research papers or chapters on stroke disorders or cerebral small vessel disease and is member of editorial boards of different scientific journals on stroke. Pr Hugues Chabriat has been awarded "THE BRAIN PRIZE" for his research on CADASIL in 2019.
Watch the interview with Hugues Chabriat here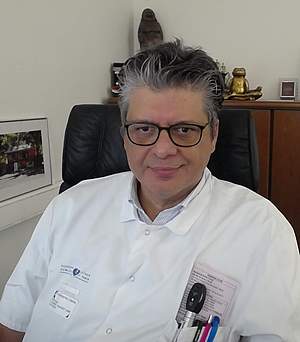 Bart De Strooper, Leuven, Belgium
Brain Prize Lecture
The prodromal, cellular phase of Alzheimer's Disease: towards a novel understanding of the disorder
Bart De Strooper is scientific director of the UK-Dementia Research Institute since October 2016. He is professor of molecular medicine at the KU Leuven and VIB, Belgium and professor in dementia research at the University College London, UK.
Bart De Strooper's scientific work focuses on the understanding of the fundamental mechanisms that underlie Alzheimer's and Parkinson's disease. His major findings are the role of ADAM10 and presenilin/gamma-secretase in the proteolysis of the amyloid precursor protein and Notch, and he has worked on microRNA, mitochondria, and more recently on the role of the different brain cell types in the pathogenesis of Alzheimer's Disease.
He received his M.D. in 1985 and Ph.D. in 1991 from KU Leuven. He worked as postdoctoral researcher in the European Molecular Biology Laboratory (EMBL) in Heidelberg, Germany, in the laboratory of Carlos Dotti.
In 2018, Bart De Strooper, together with John Hardy, Christian Haas and Michel Goedert, was awarded the Brain Prize for their groundbreaking research on the genetic and molecular basis of Alzheimer disease. Other awards include the Potamkin Award of the American Academy of Neurology in 2002 (USA). the 2003 Alois Alzheimer Award of the Deutscher Gesellschaft für Gerontopsychiatrie und psychotherapie (Germany), the Joseph Maisin Prize in 2005 for fundamental biomedical sciences, (FWO Flanders, Belgium), the 2008 Metlife Foundation Award for medical research (USA) and the 2018 European Grand Prix for Research (France).
Watch the interview with Bart De Strooper here