Franz Gerstenbrand, Austria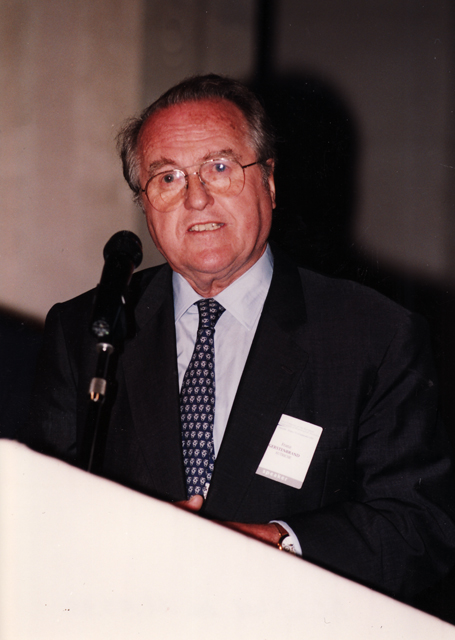 Franz Gerstenbrand, Austria
Read the obituary of Franz Gerstenbrand here
Austria, after World War II, due to the Habsburg history, had an affinity to many of the states behind the iron curtain. In addition, Austria's geographical position made it easier in many aspects to contact people and politicians in these countries.
Franz was born in Moravia, where his father was a general practitioner. He spent some years there in school and therefore he had an emotional relationship to the central and even eastern European countries.
In addition, he was a very political person and had lot of good friends in the political and diplomatic area. With their help he could overcome resistance from the communist politicians and build up increasing ties to many neurologists in these countries In founding the Danube Symposium in 1962, which took place alternating in western and communist countries he enabled the neurologists east from Austria to visit the Danube Symposium in the western states and on the other hand, scientists from the west could be invited to the symposia taking place behind the iron curtain. Our colleagues in the east could use at least partly this fluctuation and participate in the scientific development of the western world.
Furthermore, his contacts to the World Federation of Neurology and the regional organisations such as the Pan American or Pan Arabian stimulated him and some friends like Daniel Bartko, Miecyslaw Wender and others to organise a similar European organisation. As one can read in the chapter history he was successful, and a first Pan-European Congress took place in 1989 in Prague. As Lord Walton pointed out this plan did not find universal support by many European neurologists in the first instance, but after much discussion and some meetings the EFNS was born in 1991 in Vienna.