EAN Congress 2023 Masterclass, Dresden
EAN Congress 2023 Masterclass
Friday, 22 March 2024 in Dresden, Germany
Overarching Theme of the EAN Congress Masterclass:
"Brain Health in common and rare neurological disease"

The programme was put together by the EAN programme committee according to the overarching theme and shall give participants the opportunity to deepen their knowledge in this area.
For preparation purposes, participants registered to the event have to watch the corresponding congress lectures on the EAN eLearning platform.
The on-site part will begin with a welcome session, followed by four parallel masterclass sessions with rotating audiences. At the end of the event, all speakers will summarize their courses in a closing session.
Kristl Claeys, Leuven, Belgium
Novel treatments in myasthenia gravis
Victoria San Antonio Arce, Freiburg, Germany
Personalized medicine in rare epilepsies: pitfalls and successes
Ester Coutinho, Oxford, UK
Autoimmune Psychosis is an undervalued diagnosis
Kailash Bhatia, London, UK
Tailored gene testing is movement disorders: The haute couture approach to suit the individuum
| | |
| --- | --- |
| 11:00 | Welcome Gathering |
| 11:30 – 12:00 | Welcome Session: short introduction of the overarching topic |
| 12:00 – 12:50 | Masterclass Session 1 – parallel in 4 groups |
| 12:50 – 13:20 | 30min networking & coffee |
| 13:20 – 14:10 | Masterclass Session 2 – parallel in 4 group |
| 14:10 – 15:10 | Late Lunch Break |
| 15:10 – 16:00 | Masterclass Session 3– parallel in 4 groups |
| 16:00 – 16:30 | 30min networking & coffee |
| 16:30 – 17:20 | Masterclass Session 4 – parallel in 4 groups |
| 17:20 – 17:50 | 30min networking & coffee |
| 17:50 – 18:30 | Closing and Wrap up in the Main Room |
| 18:30 | Aperitif |
| 19:00 | Dinner |
The Resgistration for the Congress Masterclass is only possible if you are part of one of the following groups
Student Member
RRFS Members
Full or Corresponding Individual Members
FEAN Member
Please login to your MyEAN account. The registration link is only visible to EAN members after login.
Membership required
Please be aware that you must have active Membership in order to apply for this activity. Approval of your membership may take up to 10 working days and we advise that you submit your complete membership application at least 3 weeks before the deadline for applications for this activity.
In your MyEAN account you can apply for/upgrade your existing Individual membership by filling out the application form. More information on the Membership application process can be found here Membership application & upgrade. If you need help with the application process, please contact membership(at)ean.org.
Membership Discount
Please be aware that to benefit from the reduced fee for EAN members for this activity you must currently be an EAN individual member in good standing. If you do not yet have membership, you must apply for membership at least 3 weeks prior to the application deadline to ensure your membership has been approved in time for you to benefit from the discount.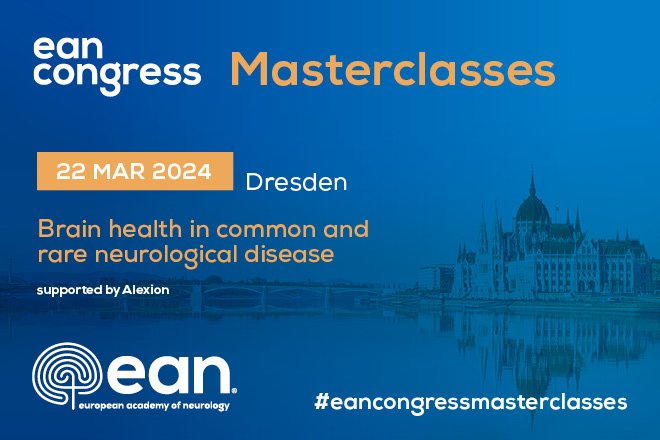 Registration
The registration link is only visible to EAN members after login.
LOGIN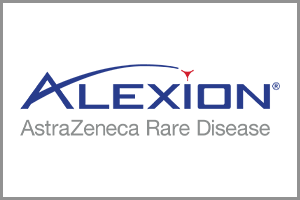 This event is supported by an educational grant from Alexion. The programme has not been influenced in any way by its supporter.