EAN Coordinating Panels MG elections
The Coordinating Panels (CP) are dedicated to an overarching topic present across different subspecialties. Every EAN Scientific Panel (SP) has a right to appoint up to two persons to represent the SP in a Coordinating Panel. These members form the Core Group. This way each subspecialty is equally represented.
Both Scientific and Coordinating Panels are one of the strongest threads within the community and are often referred to as the organisation's "scientific backbone" and have a hand in everything the EAN does from a scientific point of view, including coordinating clinical research, disseminating good clinical and research practice, assisting in planning the EAN annual congress, supporting the EAN's educational efforts, and producing guidelines that assist neurologists in daily practice.
EAN has the following Coordinating Panels in place:
Rare Neurological Diseases
Diversity, Equity, and Inclusion in Neurology
Neuroscience/ Translational Neurology
Functional Neurological Disorders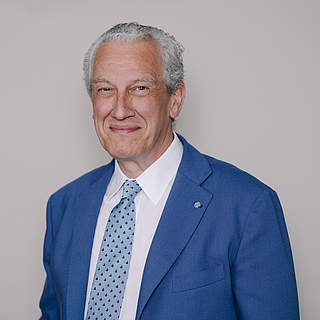 "EAN Board urges every neurologist with a passion for the scientific future of their special area of interest to consider standing for election to the relevant Management Group."
Prof. Paul Boon
,
EAN President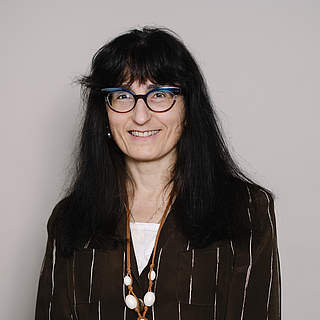 "Being a part of one of these MGs is an opportunity to play a direct part in determining the direction of scientific progress within Europe."
Prof. Elena Moro
,
EAN President-Elect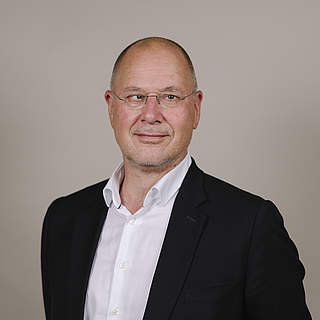 "The chance to take on such a unique leadership position should not be missed! Apply now!"
Prof. Thomas Berger
,
EAN Chair Scientific Committee
All Coordinating Panel members, Coordinating Panels Core Group members (Scientific Panels representatives), and EAN Individual members (NEW) are eligible to apply to be candidates for Panel leadership, with the vote being held among the existing Panel Members in January.
Like all leaders of EAN the applicants shall complete an application form, which consists of 5 parts:
Confirmation that they are EAN Full/FEAN/Resident/Corresponding Individual members or are currently applying to be one.
Contact details (Please note that MG applicants must be based in Europe).
Selection of Panel(s) they are applying for (& a cover letter in case they are applying for a co-chairpersonship position).
CV including a list of publications.
Register of interest, which purpose is to publicly provide information about EAN´s officers´ relations, which might be perceived as influencing their work.
The deadline for submitting applications is Sunday, December 17, 2023, 23:55 CET.
27 November 2023

17 December 2023

December 2023– January 2024

26 January 2024

9 February 2024

25 February 2024

Mid March 2024

Call for applications Core group & MG applications (sent to Panel & Individual Members)

Application deadline

Review of the Core group applications by the Scientific Panel Co-chairs

Online voting for MG

Voting Closes

SC recommendation for the Board

Official announcement
Core Group
Core group applications are collected and sent by the EAN Head office to the new Scientific Panels' Co-chairs in mid-December for the decision.
Official decision will be announced towards late January.
Management Group
The HO collects Management Group applications and organizes an online secret ballot.
All Coordinating Panel members including the Core Group members and excluding partner societies representatives, who are not EAN individual members, are invited to vote for their three favorite MG members (including co-chairpersons).
The Scientific Committee (SC) decides on the final number (3-6) and the names of the elected MG members following the results of the poll. The final approval is done by the EAN Board.
The SC proposes two persons from the MG, who will serve as co-chairpersons of the Panel, taking the results of the poll into consideration. They will be approved by the EAN Board and appointed by the President.
In addition to the criteria for MG Members listed above, the SC and EAN Board will apply the following criteria when constituting the single Management Groups:

geographical balance (max. two people from the same country, only one person from the same department, a panel should not be co-chaired by two persons from the same country),
gender balance,
It is not allowed to co-chair more than one panel.
Core group - Every EAN Scientific Panel (SP) has a right to nominate up to 2 persons to represent the respective SP in a Coordinating Panel. These members form the core group. This way each subspecialty will be spoken for. Nominations should be submitted by the SP Co-Chairs every 2 years; with the possibility of re-nomination. In addition, every Full, Corresponding and Resident individual member can become a member of a Coordinating Panel. Membership duration is unlimited for individual panel members.
Individual Panel members - every FEAN, Full, Corresponding and Resident and Student individual member with an interest in the special field covered by the CP has the right to become a member.
Membership duration is unlimited, as long as yearly dues are settled.
Resident and Research Fellow Section (RRFS) nominates its representative to each Scientific Panel, who will sit on the MG.
The European Reference Networks, EAN has a Memorandum of Understanding with, can propose one representative who shall act as a member. EFNA can nominate a patient representative.
Core Group application forms
(with a possibility to apply for Management Group):