EBN - European Board of Neurology Examination
The European Board Examination in Neurology is considered to be a tool for the assessment of neurological training and for boosting its standards. It is an important step towards further harmonisation in European neurology.
Successful candidates from all over the world are conferred the title "Fellow of the European Board of Neurology (FEBN)"
The European Board Examination in Neurology is a joint assignment of both EAN and UEMS SN/EBN via the Joint Education Board (JEB). Since establishing the JEB, cooperation in this regard is conducted via the board and has a designed framework.
The exam is unified based on European Training Requirements in Neurology and EAN Guidelines. It consists of a step 1 written part testing (handling) knowledge, and a step 2 oral part testing other competencies from the CanMEDS roles.
JEB Examination Committee
In order to effectively organise the continually thriving exam, the Examination Committee has been established. This committee is a working group of the JEB that will coordinate and conduct all activities concerning the exam, from collecting and supervising questions to management of the examination on-site. The nomination is for at least two years.
Composition of the Examination Committee:
EAN Coordinator of the Exam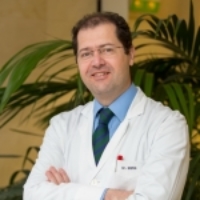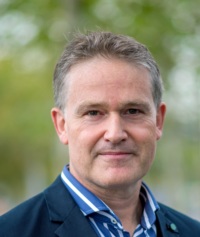 Schoser, Benedikt (MD, Prof, FEAN)
Friedrich Baur Institut
Universitätsklinik München, Campus Innenstadt
Friedrich-Baur-Institut

Munich, Germany
Dr. Manuel Alegre Esteban
Department of Neurology
University of Navarra
Pamplona
Spain
UEMS SN/EBN Coordinator of the Exam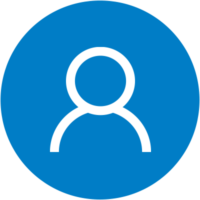 Edan, Gilles (MD, Prof, FEAN)
Department of Neurology
CHRU de Pontchaillou
Clinique Neurologique

Rennes, France
The 13th EBN Exam will be organised online.
Written exam: June 18, 2021 online
Oral exam: May 28-29, 2021 via ZOOM®
Application deadlines:
Early bird application deadline: January 15, 2021
Final application deadline: March 10, 2021
Deadline for submitting workpieces (CAT, Essay) for the oral examination: March 15, 2021
Deadline for submitting workpieces (CAT, Essay) for the oral examination for candidates from the cancelled Paris exam: Monday, January 11, 2021
EAN RRFS, Full and Corresponding members, who participate in the exam, receive 20% discount on their congress registration.
All other exam participants and examiners receive a 10% discount off their congress registration fee.
The Resident and Research Fellow Section awards eight grants of 250€ each year to RRFS members that successfully passed the Board exam.
Candidates for the grant must provide the following documents:
Short CV (up to 3 pages)
Copy of passport (in an attached picture file)
Proof document that their application for the EBN examination is accepted
Statement that they did not receive other financial support
To apply for the grant, please contact rrfs(at)ean.org.
More details concerning the EBN Exam 2021 can be found here: https://www.uems-neuroboard.org/web/index.php/european-board-examination.