Career development session – "Coffee with you"
Now it is your chance to talk and ask questions from Professors in a closed on-site meeting.
The session is for EAN Resident and Research Members only.
As the quality of the session is our main concern, the number of participants is limited to 30 members. Additionally, 10 positions are available on the waiting list.
Please see below the programme as well as short BIOs of our esteemed speakers.
Not a member yet? EAN supports you throughout your professional life. Whether you are a student, resident, scientist, general neurologist or sub-specialty expert, there's a membership package to match every career stage and meet your professional needs. Please, see here for more information:
Saturday, 25 June 2022, 16:00-16:30 CET
Jean-Christophe Corvol, France
"Is it possible to conduct a small clinical study as a Neurology resident or young trainee?"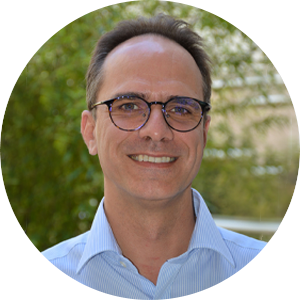 Jean-Christophe Corvol is Professor of Neurology, head of the Department of Neurology at the Pitié-Salpêtrière hospital (Paris, France), and co-leader of a research team at the Paris Brain Institute (ICM). His fields of interest are molecular basis, genetic modifiers and pharmacology of Parkinson's disease. The approach is transversal, combining experimental models, genetic association studies, and clinical trials. JC Corvol is member of the scientific panel on Movement Disorders of the European Academy of Neurology, past officer of the EU section of the International Movement Disorder Society, and member of the editorial board of the Movement Disorders journal.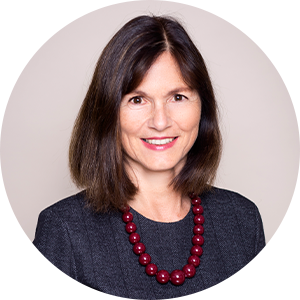 Claudia Sommer is Professor of Neurology at the University of Würzburg, Germany. She received training in neurology, psychiatry, neuropathology, and experimental anesthesia. At the University Hospital of Würzburg, she serves as a consultant in neurology, organizes outpatient clinics for patients with neuromuscular disorders, pain and headache, and she leads the Peripheral Nerve Laboratory. Research interests are immune neuropathies and the pathophysiology of pain and of antibody-mediated diseases. She has written more than 250 original research papers and more than 100 reviews and book-chapters and edited several books. She is a Fellow of EAN and is presently Chair of the Teaching Course Subcommittee. She is also a longstanding member of the Peripheral Nerve Society (PNS) and a Board Member of the Inflammatory Neuropathy Consortium (INC). Since January 2019, she is President of the German Pain Society and President elect of the International Society for the Study of Pain.
Sunday, 26 June 2022, 17:00-17:30 CET
Marie Vidailhet, France, (EAN Treasurer)
"Stay inspired! How to develop a strong research culture even though lacking of opportunities?"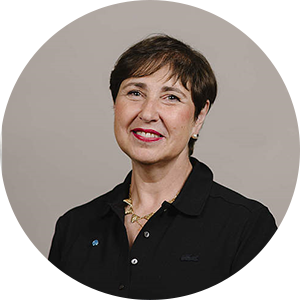 Marie Vidailhet is professor of neurology at the Salpêtrière Hospital, Sorbonne Université, Paris. Her main interest is movement disorders, both clinical and research, from pathophysiology to experimental therapeutics, which she conducts within her group at the Paris Brain Institute (ICM) Research Centre. She has always been actively involved in European scientific and educational activities and is currently treasurer of EAN, having previously served as chair of the EAN Scientific Committee. She is also closely involved in the International Parkinson and Movement Disorder Society.
Prof. Vidailhet is highly active in the mentorship and training of young neurologists and her Research Centre has hosted fellows from all over Europe and beyond for many years. She has co-authored more than 400 publications with a focus on the pathophysiology of dystonia, tremors and rare movement disorders, deep brain stimulation in dystonia, and multimodal and neuroimaging characterisation of clinical features in Parkinson's disease. She has also given many scientific and educational lectures at international meetings.