Challenges for women in neurology
Sunday, 20 June 2021, 13:00-14:30 in Room Paris
The aim of the event is to help identify and overcome the challenges that women may find during their academic and hospital career development in neurology. This event is mainly directed to female neurology residents and female neurologists at the beginning of their Career, but certainly men are more than welcome to attend. Understanding the challenges that women face is also important for their male colleagues, mentors and Chiefs.
You are invited to bring your lunch to this session.
Chairperson: Elena Moro, France and Antonella Macerollo, United Kingdom
Read more about "Challenges for Women in Neurology" on EANpages
read more
Milan, Italy
Prof. Dr Matilde Leonardi is a neurologist, paediatrician, neonatologist, and child neurologist, specialized in Bioethics. As Director of Unit at IRCCS National Neurological Institute Besta she is developing and carrying out research projects related to neurology, chronic diseases and employment, disability, ageing, public health, neurorehabilitation and burden of neurological disorders. She is a WHO expert, the Co-ordinator and partner of several EU- and non-EU funded research projects. Professor on annual contracts of Neuropsychiatric Aspects of Disability and member of the Board of Directors of the Bioethics Centre at the Catholic University of Milan. Appointed as Corresponding member of the Pontificia Academia Pro Vita. She was a President of the Scientific Committee of the National Observatory on Disability, monitoring UNCRPD. Awarded as Excellence of Research between the 100 Italian Excellences. Nominated FEAN Fellow of the European Academy of Neurology. Elected Member at Large of WFNR World Federation of Neurorehabilitation. From June 2020 nominated Co chair WHO NeuroCovid Forum and member of Neuro Covid Global Research Coalition. Author of more than 270 scientific publications.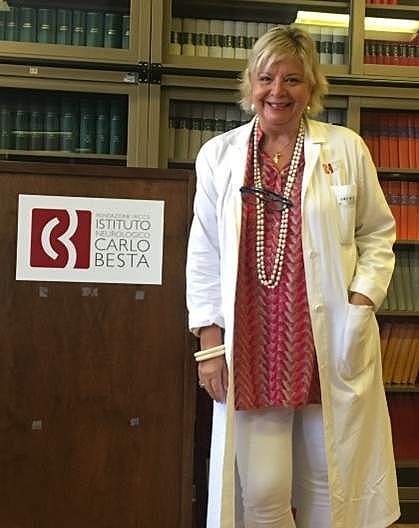 Groningen, The Netherlands
Prof. Dr. Marina AJ de Koning-Tijssen is Professor in Neurology and since 2012 chair of the Expertise Centre Movement Disorders Groningen. The Expertise Centre is officially part of a European Reference Network: Rare Neurological Disorders.
Over the years she supervised several medical students, research fellows, and neurologists performing a clinical fellowship. Several PhD projects are currently active and she was promoter 24 times. She coaches young female ambitious medical specialists. She regularly gives lectures, teaching courses, organises (inter)national congresses and is part of international movement disorder committees including the executive committee of the International Parkinson and Movement disorder Society.
The most prestigious prizes awarded to her are the NWO-VIDI Laureaat (2004-2009) for the project. "Myoclonic Dystonia: borderland between neurology and psychiatry" and the ZONMW-Top (2019-2024) Next Generation Phenotyping - The next move in movement disorders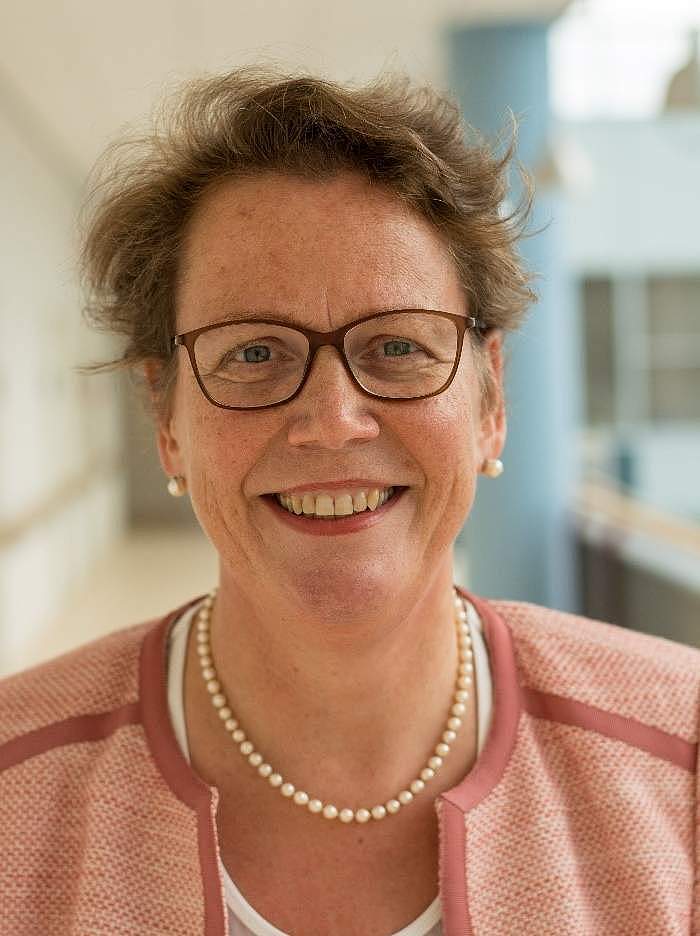 Kairo, Egypt
Dr. Alia Hassan Mansour is an Associate Professor of Neurology, Faculty of medicine, Ain Shams University. She is the Neurology Department's Coordinator of Ain Shams Virtual Hospital. Member of the AAN, MDS, and the EAN task Force, Educational Group. She is responsible for the Movement Disorders' clinic at Ain Shams University. She has initiated a complementary team with the neurosurgery concerned with assessment and care of movement disorders' patients for movement disorders' functional surgeries. Organized an international multidisciplinary Movement Disorders Course in collaboration with the Movement disorders Society. Organized the first international Virtual Movement Disorders School as a collaboration between Ain Shams Virtual Hospital and The International Parkinson's and movement disorders society. She is and invited Speaker in 20 National and international Neurology conferences. In addition she was a speaker in the young investigator symposium in WASM which was held in Valencia, Spain and scientifically contributed in the International Parkinson's and Movement Disorders Society and has 13 International Publications.