7th Congress of the European Academy of Neurology - Vienna 2021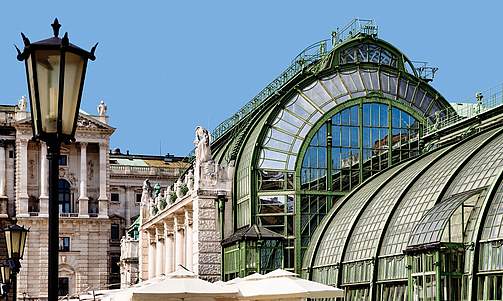 Dear Colleagues and Friends,

We look forward to welcoming you to the historic city of Vienna for the 7th Congress of the European Academy of Neurology (EAN) which, takes place from June 19 to 22, 2021.
Vienna is the capital of Austria and is renowned for its historic and striking architecture, as well as its rich cultural heritage. Tourists from around the world flock to the city to enjoy its opera, classical music concerts, and to enjoy the local cuisine, which is famous for both its sweet and savoury specialities. But Vienna is a modern and cosmopolitan city with much more to offer than just culture and history. Its inhabitants have a quality of life consistently ranked first in the world, it has one of the best public transport systems of any city and is an ideal place to live or to visit.
Neurology as a discipline in Austria dates back to the mid-19th century, with the founding of its first department of neurology in 1846 and the world's first neurosciences institute in 1882 in Vienna. Since that time Austria has been at the forefront of neurological advances , and has produced numerous historically eminent researchers, such as T. von Meynert, C. Wernicke, H. Obersteiner, O. Marburg, S. Freud, J. Wagner-Jauregg, R. Barany, O. Loewi, E. Sträussler, J. v. Economo, P. Schilder and many others.
It is this combination of rich culture, highly developed infrastructure and neurological history that makes Vienna an ideal city to host the EAN's 7th Congress, which we anticipate will be a great success.
On behalf of the EAN and the Austrian Society of Neurology we invite you to join us in Vienna in 2021 and extend you our warmest welcome to what promises to be an outstanding congress in an unforgettable setting.
We look forward to welcoming you to Vienna!


Claudio Bassetti, Acting President of EAN

Tony Marson, Chairperson of Programme Committee of EAN

Thomas Berger, Chairperson of the Local Organising Committee