Congress Opening Session 
Saturday, 1 July 2023, 19:00 – 20:00 CEST 
Welcome address by:
Paul Boon, President of the European Academy of Neurology
Announcement:
Ulf Kallweit, Chair of the EAN Programme Committee
Opening Lecture:
Towards a cell biology of Alzheimer's disease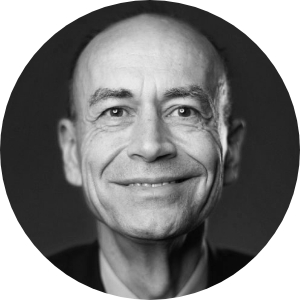 Prof. Thomas C. Südhof  
Towards a cell biology of Alzheimer's disease
Prof. Thomas C. Südhof is the Avram Goldstein Professor Investigator at Howard Hughes Medical Institute; Professor of the Departments of Molecular & Cellular Physiology and of Neurosurgery; and Professor (by courtesy) of the Departments of Neurology & Neurological Sciences and of Psychiatry & Behavioral Science at Stanford University School of Medicine, USA.
Prior to becoming a neuroscientist, Südhof was trained in the biophysics of subcellular organelles at the Max-Planck-Institut für Biophysikalische Chemie and in cholesterol metabolism at UT Southwestern. When he founded the Südhof Laboratory, he decided to switch to neuroscience to study synapses, because of their central, as-yet incompletely understood role in brain function. Südhof's work initially focused on the mechanism of neurotransmitter release, which is the first step in synaptic transmission that accounts for the speed and precision of information transfer in the brain. It was for this work that Südhof was awarded the Albert Lasker Basic Medical Research Award (with Richard Scheller) and the Nobel Prize in Physiology or Medicine (with James Rothman and Randy Schekman) in 2013.
In the last decade, Südhof's research emphasis has switched to focus on a different unsolved problem in neuroscience; namely, how synapses are established specifically between defined pre- and postsynaptic neurons, and how such connections are endowed with specific properties by these neurons. Addressing this fundamental question is essential for understanding how circuits are wired and how they process information, but the basic rules that govern synapse formation and specification are only now beginning to emerge. Elucidating these rules is the goal of Südhof's present work.
Read Südhof's full biography on the Stanford University website, here.