Saturday, 23 May 2020, 15.00 - 15.30
Topic: Career development
Speakers: Sten Fredrikson (Sweden), Maria Stamelou (Greece) \ Nina Kleineberg (Germany), RRFS moderator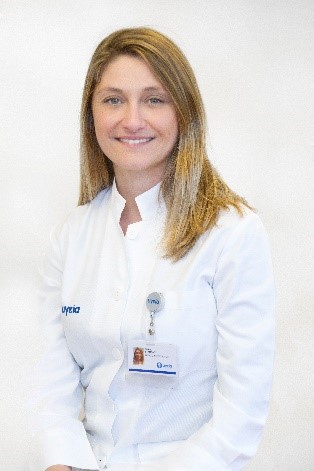 Professor of Neurology and Movement Disorders Specialist, Head of Parkinson's disease and Movement Disorders Dept. in HYGEIA Hospital, Athens, Greece.
She studied medicine in Thessaloniki, Greece and trained in Neurology at Philipps University Marburg, Germany, where she also gained her Dr. degree and later on her Professorship.
After becoming a Neurologist, she moved to London, UCL, Queen Square, where she did her fellowship on Parkinson's disease and Movement Disorders. Her research focuses on parkinsonism, in particular atypical parkinsonism and mainly PSP, but has also published on several other clinical aspects of Movement Disorders, in particular dystonia and tremor. She has published more than 150 peer-reviewed papers in peer-reviewed journals, edited books on Movement Disorders, has been invited in numerous international meetings and conferences as a speaker and has received several awards. She is co-chair of the EAN Ethics and Quality task force, vice chair of the International Parkinson's disease and Movement Disorders Society PSP study group and associate editor of the Movement Disorders Journal.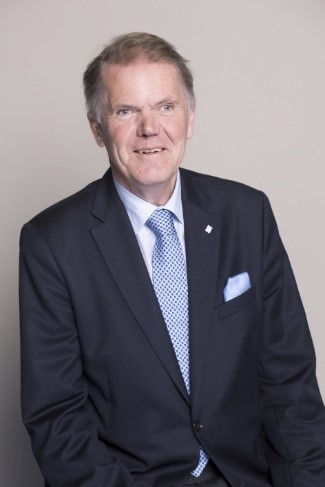 MD, PhD, Professor of Neurology at the Department of Clinical Neuroscience at the Karolinska Institute and Senior Consultant at the Department of Neurology, Karolinska University Hospital in Stockholm, Sweden. Professor Fredrikson's research activities in the field of multiple sclerosis were initially focused on immunological studies, including investigations of the cerebrospinal fluid. Over the recent 35 years, his research activities in multiple sclerosis have also included several other aspects of the disease. He is author of more than 200 original articles published in peer-reviewed journals (PubMed) and he is also author of many other review articles, abstracts and book chapters. Professor Fredrikson has received educational awards. Professor Fredrikson is a member of several national and international neurological boards, eg chairman of the Educational and Examination Committee of the Swedish Neurological Society and Swedish delegate of the European Academy of Neurology, European Board of Neurology and MSIF International Medical and Scientific Board.
Sunday, 24 May 2020, 14.30 - 15.00
Topic: Work-life balance in Neurology
Speakers: Steven Laureys (Belgium), Claudia Sommer (Germany) \ Anna Sauerbier (Germany), RRFS moderator
MD MSc PhD FEAN, born December 24, 1968 in Leuven (Flanders) graduated from medical school at the Vrije Universiteit Brussels, Belgium, in 1993. While specializing in neurology he entered a research career and obtained his MSc in Pharmaceutical Medicine working on pain and stroke using in vivo microdialysis and diffusion MRI in the rat (1997). Drawn by functional neuroimaging, he moved to the University of Liège, Belgium, where he obtained his PhD in biomedical sciences studying residual brain function after coma in 2000.
He currently is Research Director at the Belgian Fund for Scientific Research (2012) and clinical professor of neurology at the "Brain² Clinic" of the University Hospital of Liège, a referral center for patients with altered states of consciousness he created in 2019. Prof Dr Laureys founded the Coma Science Group (2006) and GIGA Consciousness Research Unit (2014) he currently directs at the University of Liège. He steered the European Task Force on disorders of consciousness (2010) to replacing the pejorative image of "vegetative state" by "unresponsive wakefulness syndrome". In 2008, he founded the panel on coma and disorders of consciousness at the European Neurological Society (current European Academy of Neurology) and in 2012 at the World Federation of Neurology. He has five children and lives with his Canadian spouse in Chaudfontaine, Belgium. He has authored several best-selling popular books and is appreciated as speaker and popularizer of neuroscience.
Speaker at the Charles-Édouard Brown-Séquard Lecture during the Presidential Symposium (https://www.ean.org/congress-2020/discover/schedule/presidential-symposium) at the 6th EAN Congress – Virtual.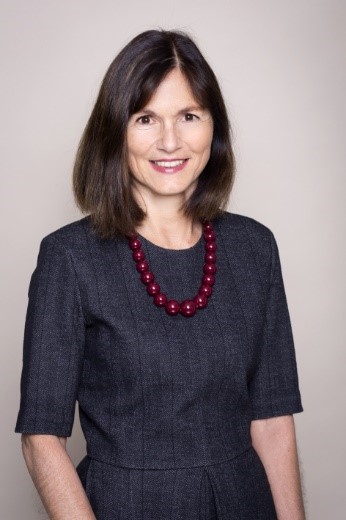 Professor of Neurology at the University of Würzburg, Germany. She received training in neurology, psychiatry, neuropathology, and experimental anesthesia. At the University Hospital of Würzburg, she serves as a consultant in neurology, organizes outpatient clinics for patients with neuromuscular disorders, pain and headache, and she leads the Peripheral Nerve Laboratory. Research interests are immune neuropathies and the pathophysiology of pain and of antibody-mediated diseases. She has written more than 250 original research papers and more than 100 reviews and book-chapters and edited several books. She is a Fellow of EAN and is presently Chair of the Teaching Course Subcommittee. She is also a longstanding member of the Peripheral Nerve Society (PNS) and a Board Member of the Inflammatory Neuropathy Consortium (INC). Since January 2019, she is President of the German Pain Society and President elect of the International Society for the Study of Pain.
Monday, 25 May 2020, 13.30-14.00
Topic: Neurologists between scientific community and general public
Speakers: Thomas Berger (Austria), Elena Moro (France) \ Sofia Toniolo (Italy), RRFS moderator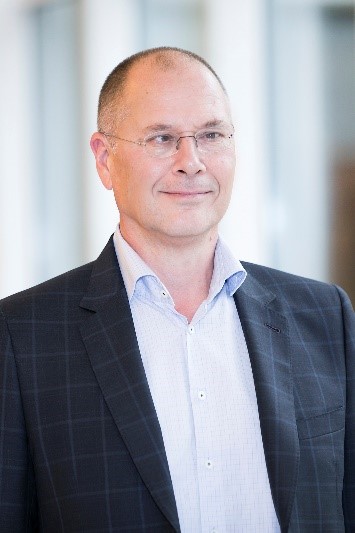 MD, MSc, Professor of Neurology and Chair of the Dept. of Neurology, Medical University of Vienna, Austria. He graduated in 1991 at the University of Vienna and postgraduated in 2002 in "Hospital Management and Health Economics". He started his career 1992 at the Dept. of Exp. Neuropathology and Neuroimmunology in Vienna. In 1995 he moved to the Dep. of Neurology, Medical Univ. of Innsbruck, Austria, and continued his academic track (1998 board certification in neurology and psychiatry, habilitation in 2003, Clin PhD program director from 2010-2018 and Vice-Director of the Dept. of Neurology from 2014-2018). Scientific interests focus on inflammatory demyelinating CNS disorders. He has published more than 280 peer-reviewed articles and several books/book chapters. T. Berger is president-elect of the Austrian Society of Neurology and chairs the local organizing committee for the 7th EAN Congress 2021 in Vienna.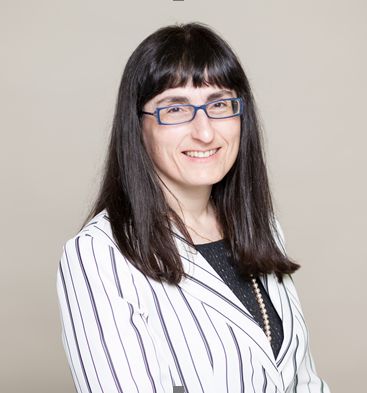 MD, PhD. Dr Moro graduated in Medicine at the University of Trieste (Italy) in 1989 and completed her residency in Neurology at the Catholic University in Rome (Italy) in 1996. She received her PhD in Neurosciences from the Catholic University in Rome. She did her fellowship in surgery for movement disorders in Grenoble, France, under the supervision of Dr. P. Pollak and Dr. AL Benabid. For her doctoral research Dr. Moro studied the response to levodopa and the electrical parameters of stimulation in parkinsonian patients with subthalamic nucleus deep brain stimulation. In 2002, she joined the Division of Neurology at the University of Toronto (Canada) as medical Director of the surgical program for Movement Disorders at the Toronto Western Hospital. She worked with Dr. AM Lozano and Dr. AE Lang. In 2012 she moved to Grenoble, France, as Professor of Neurology at the Joseph Fourier University (CHU Grenoble). She is currently the Director of the Movement Disorders Center in Grenoble, and the Head of the Department of Psychiatry, Neurology, Neurological Rehabilitation and Forensic Medicine. She is also responsible of the international relationship of the Faculty of Medicine at the Grenoble Alpes University. She has been actively involved in academic research, publishing more than 180 scientific papers cited in PubMed. She is actively involved in the International Movement Disorders Society (MDS), at present being member of the European Section Executive Board. She is currently the Treasurer of the European Academy of Neurology (EAN), and the Treasurer of the International Association of Parkinsonism and Related Disorders (IAPRD). Her major area of interest is surgical treatment of movement disorders, especially deep brain stimulation.